Regular price
$134.99 USD
Regular price
$300.00 USD
Sale price
$134.99 USD
Unit price
per
Sale
Sold out
The 25-pack offers a wide range of color options!  You're going to have plenty of opals to offer your customers.
And you're getting a killer bulk discount too at just over $5 per gram (what?!)
It includes all the colors from our 5 and 10-Packs, plus our most popular 15 remaining opals.
Until July 20, 2023, Neon Green will be replaced with Permafrost.
Includes our Opal 10-Pack
Plus these 15 colors:

Black Emerald
Black Fire
Blood Orange
Crimson Red
Deep Space Blue
Dragon Scale
Ember
Lavender
Pearl White 
Sonic Gray

Arctic Blue
Blue Fire
Bubble Gum Pink
Cobalt Blue
Comet Gray
Coral
Crushed Pineapple
Cyan Green
Inferno
Lava Rock
Neon Green
Onyx Green
Periwinkle
Unicorn Blue
Unicorn Purple
You'll receive 1 gram of each color, which is enough to make 2-3 rings in most circumstances.

If you'd like to make a custom 25 pack, check out the Opal Pick Your Own 25-Pack listed below along with all our bulk opal options!
Opal Pick Your Own 5-Pack $44.99
Opal Pick Your Own 10-Pack $69.99
Share
View full details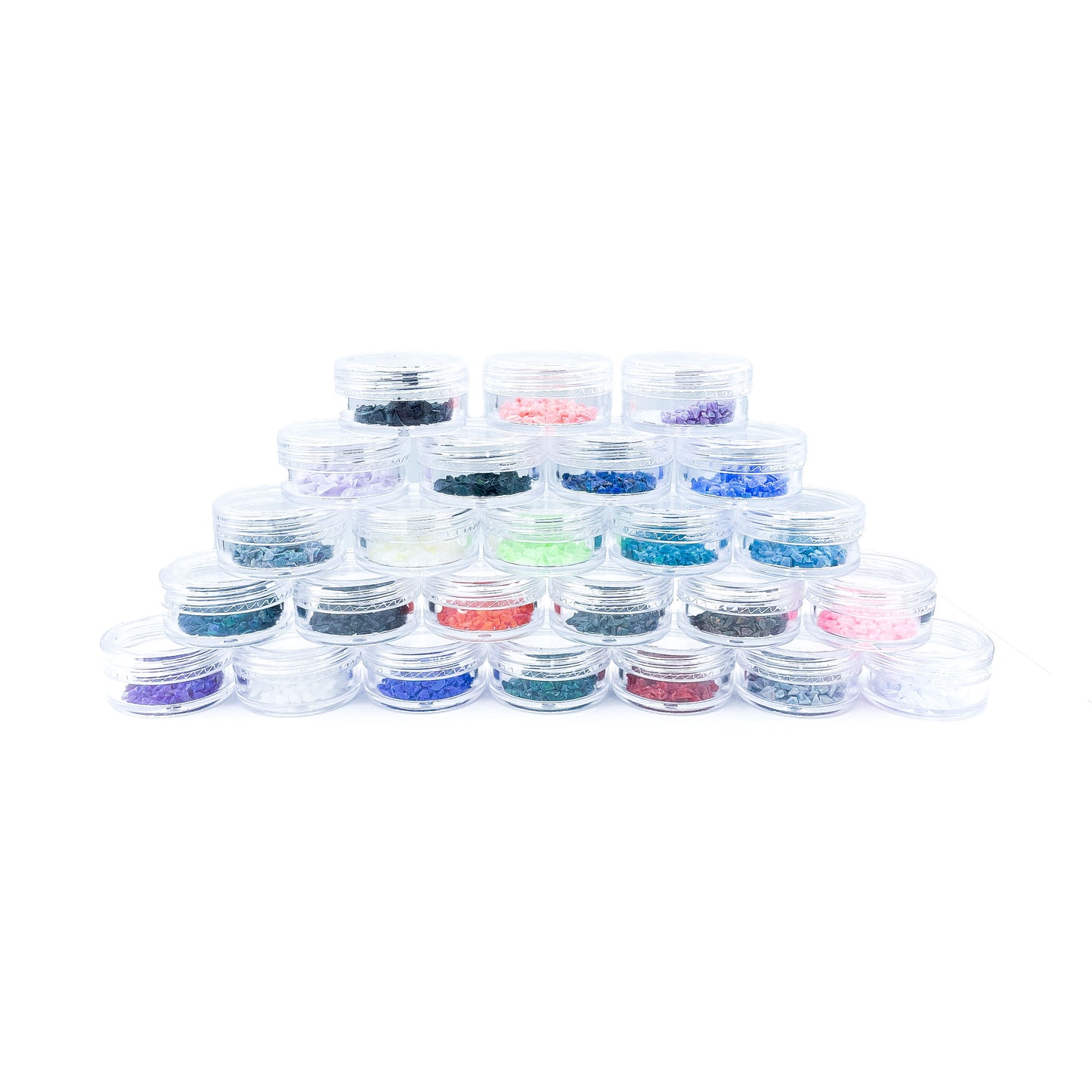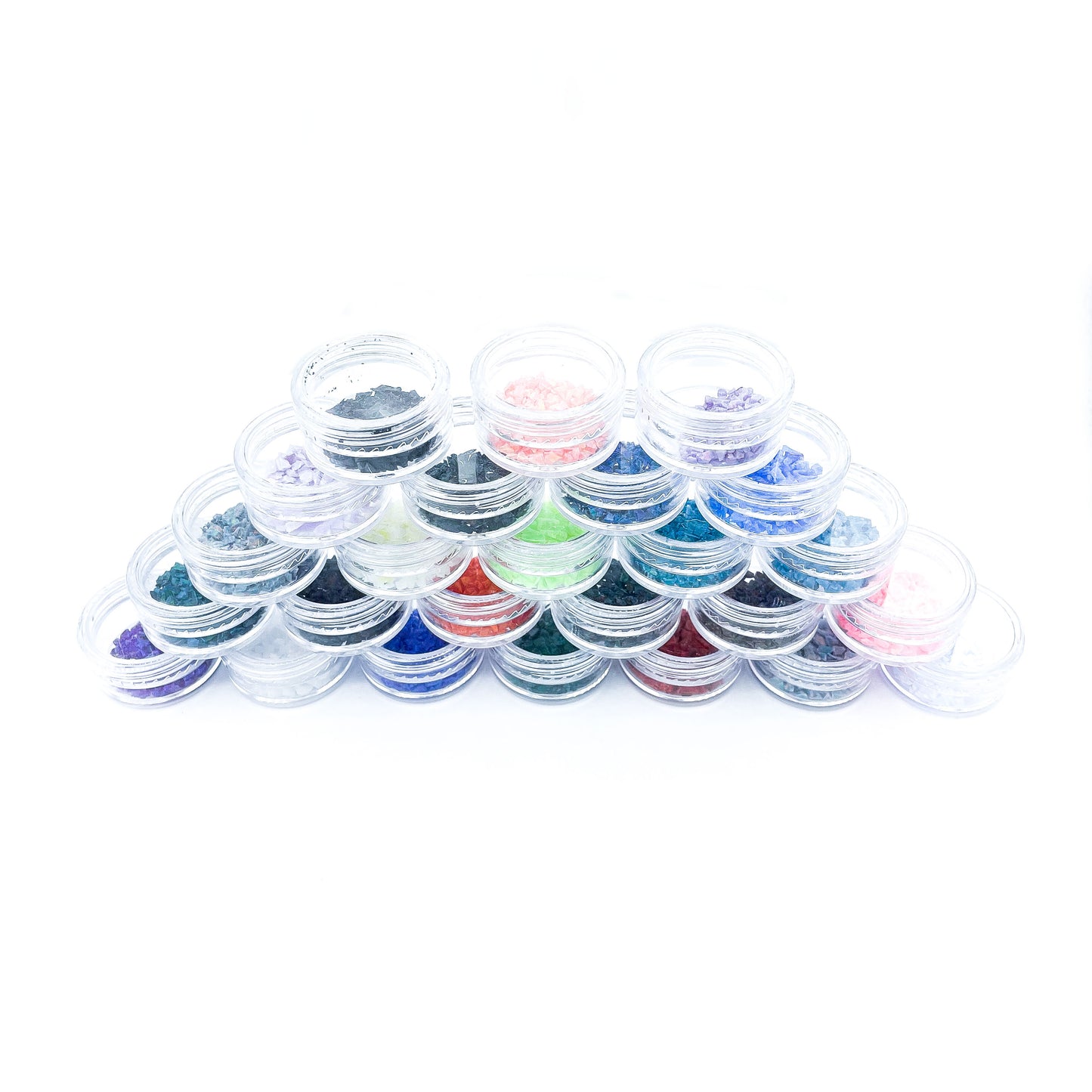 Great choice if u want all the colors
Opal 25 pack
The 25 pack was perfect. just the right amount of different opals to get started.
Great to hear you were satisfied, Mark! ~Sarah
Nothing glows like opal
Will buy more in the near future. Would be good if each opal had a drop down slider for how much opal we would like to purchase of that colour.
Right now its only in 1g variants and even buying the 25 pack means you get 25 individual containers.
E.g if I order 5g of azure blue opal that will bring 5 seperate containers. This means more packaging and waste in the end after factoring in crafts.
5 stars if this was easier to get bulk of individual opal and fit more opal in per package, love the work crew, thanks for a great product
Cristian, We appreciate feedback especially when it helps us know how to improve. Thank you so much for this 5-star review. We really appreciate you being a customer and helping to share the word about us.
We're here for you anytime.
Sincerely,
Bunny
Patrick Adair Supplies