Regular price
$50.00 USD
Sale price
$39.99 USD
Unit price
per
Sale
Sold out
Damascus steel is a very popular metal due to its wavy pattern forged in the steel. Damascus steel is made from two different steel alloys forged together. It is very beautiful and an excellent ring blank material. These blanks have not been acidly etched, so you can do that to your liking.
Rings are available in standard 8mm or thinner styles of 6mm and 4mm.

The channel on the 8 mm ring blanks is 1 mm deep and 4 mm wide.  Our 6 mm-wide rings have a channel that is 1 mm deep and 3 mm wide.  Our 4mm-wide rings' channel is 1 mm deep and 1.9 mm wide.

Share
View full details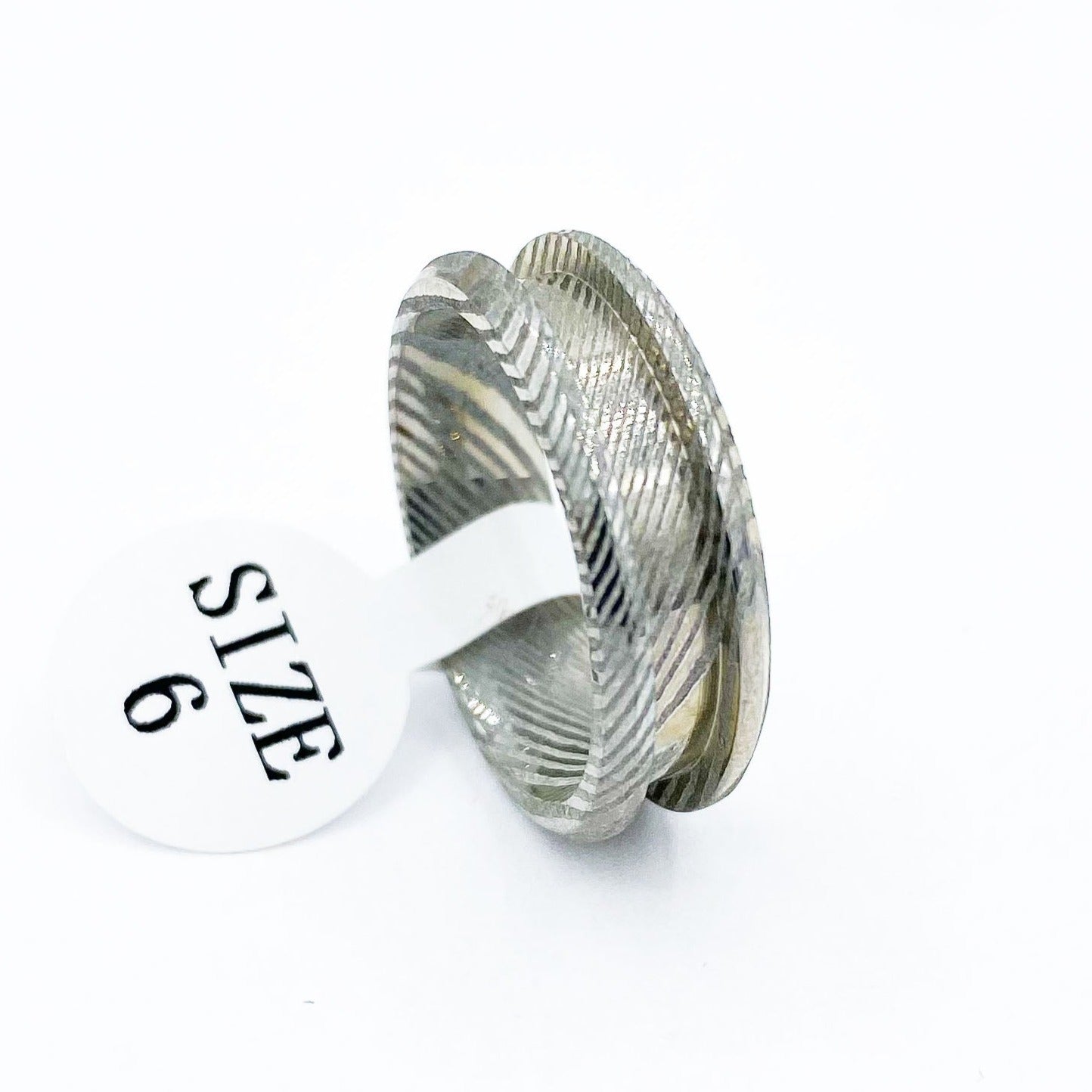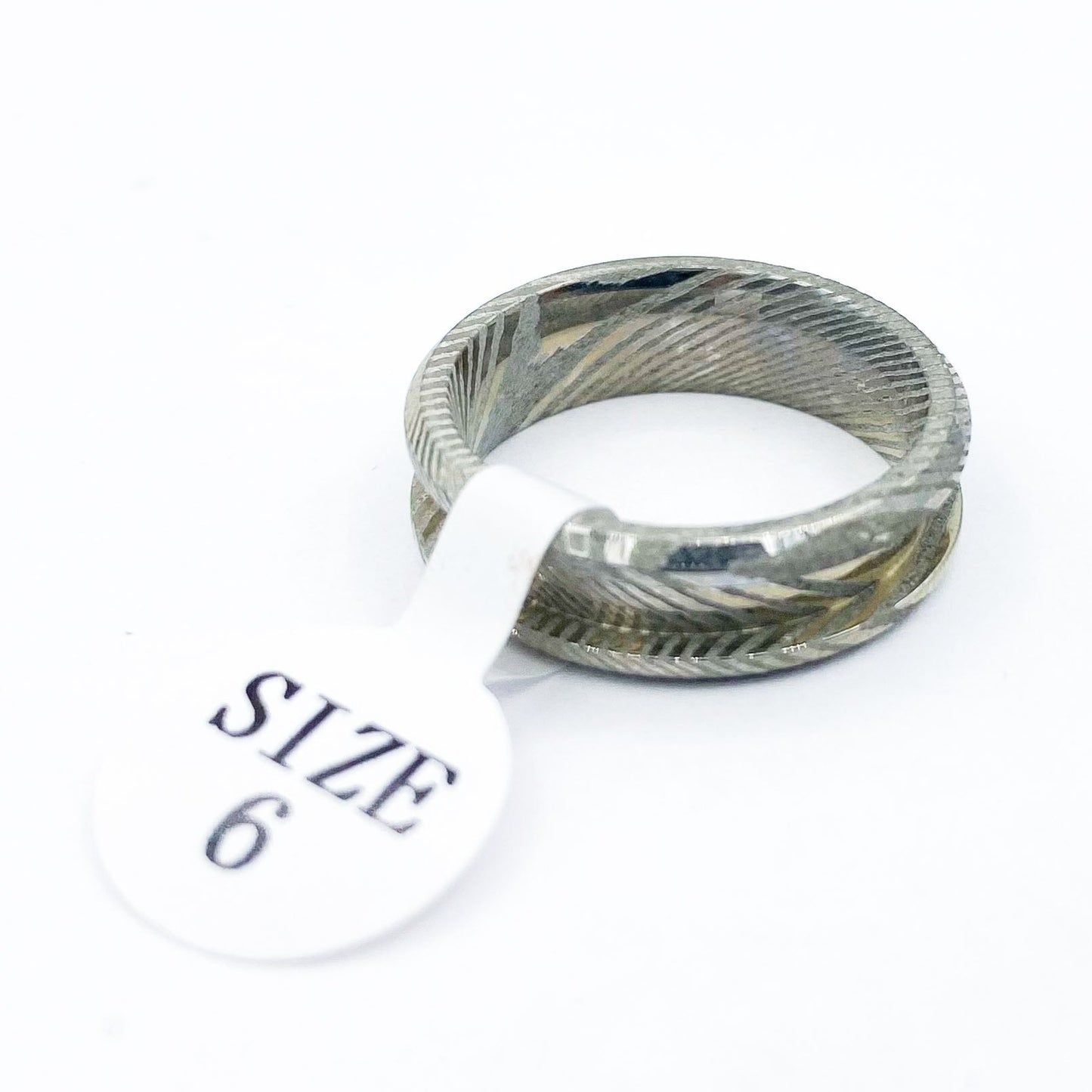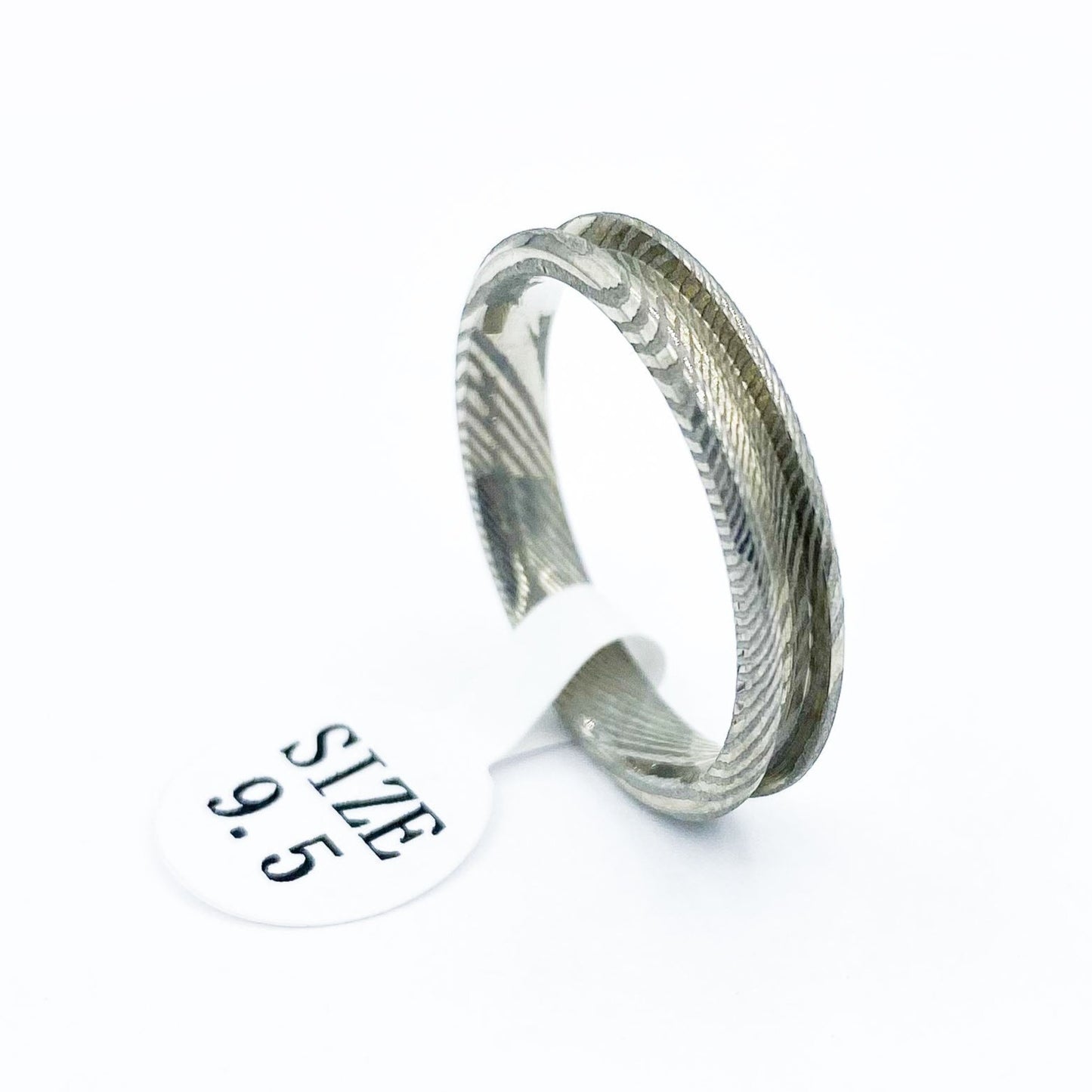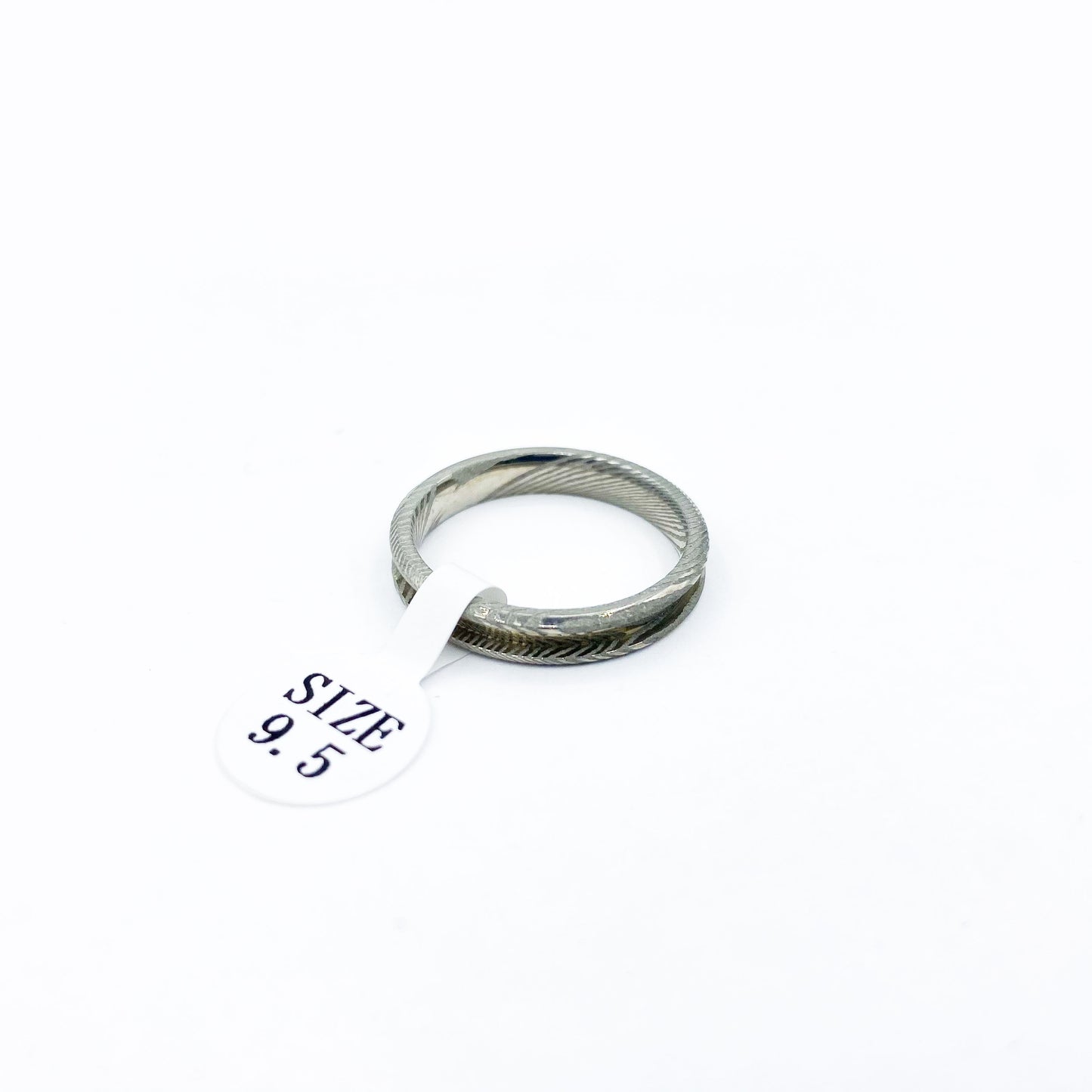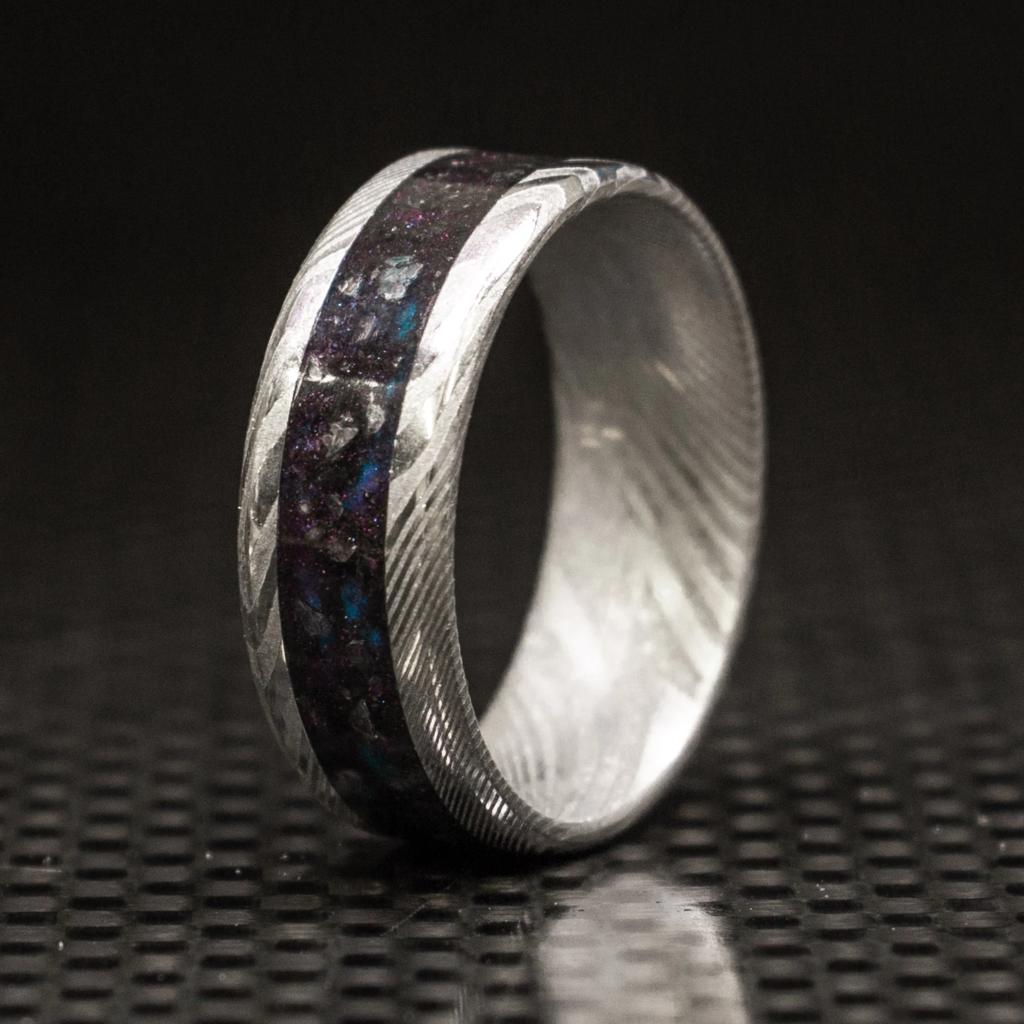 Beautiful... but
These blanks are absolutely stunning but I must be too new to the field as I wasn't aware that the surface would be textured. Rings are definitely pre-etched. Not really sure how to proceed with them.
Hi Diane,
Thank you for your feedback. The Damascus steel ring blanks are pre-etched, but you can sand the surface to get a smoother texture. If you take off more of the pattern than you intended, you can re-etch the ring and do it for a shorter time so the grooves aren't as deep.
Best,
Carolyn
Definitely real Damascus
Anyone who doesn't believe this is real Damascus, mix one part hydrogen peroxide to one part muriatic acid... Dip for 5-10 mins until desired effect is achieved. Mine only took 5 minutes.
Damascus ring core .
Ring core came in fast, will buy again.
Damascus Ring
Love the look of this ring blank.
Lasered Damascus
The pattern is not etched but lasered. I messed up the sanding of the inlay as well (like other reviewers) but I've placed some meteorite shrapnels inside which were not covered. After etching with acid, the meteorite parts showed a nice pattern, while the ring blank wasn't affected at all. Therefore it's not made of two different steel alloys forged together. That would be OK, if it would not be advertised like that. Nevertheless the ring came out pretty cool and the stainless steel is very practical.
Hi Eric,
Our Damascus ring blanks are real Damascus steel made of two types of stainless steel and have the unique and interesting texture and pattern for which Damascus steel is known.
The Damascus steel ring blanks come pre-etched, but if you machine them you can re-etch them as desired. The etching time may differ from the meteorite you used. Patrick uses a mix of 1 part muriatic acid and 1 part hydrogen peroxide. Afterward, the ring can be dipped in baking powder to help neutralize the acid.