Regular price
$20.00 USD
Sale price
$14.99 USD
Unit price
per
Sale
Sold out
Black ceramic is a beautiful material. The material is very hard and doesn't scratch easily. It provides a lustrous background for any inlay.

Ceramic is a brittle material that can crack if it experiences a sudden impact or is stressed (as with an expanding ring mandrel).  To prevent this, we recommend using two layers of electrical tape wrapped around the mandrel instead of over-tightening.  If the ring still slips, use two dabs of CA glue to glue it to the mandrel rather than over-tightening the ring on the mandrel.
Rings are available in standard 8mm or thinner styles of 6mm and 4mm. 

The channel on the 8 mm ring blanks is 1 mm deep and 4 mm wide.  Our 6 mm-wide rings have a channel that is 1 mm deep and 3 mm wide.  Our 4mm-wide rings' channel is 1 mm deep and 1.9 mm wide.

Note:  ring blanks may have the size and/or material type laser-engraved on the interior.
Share
View full details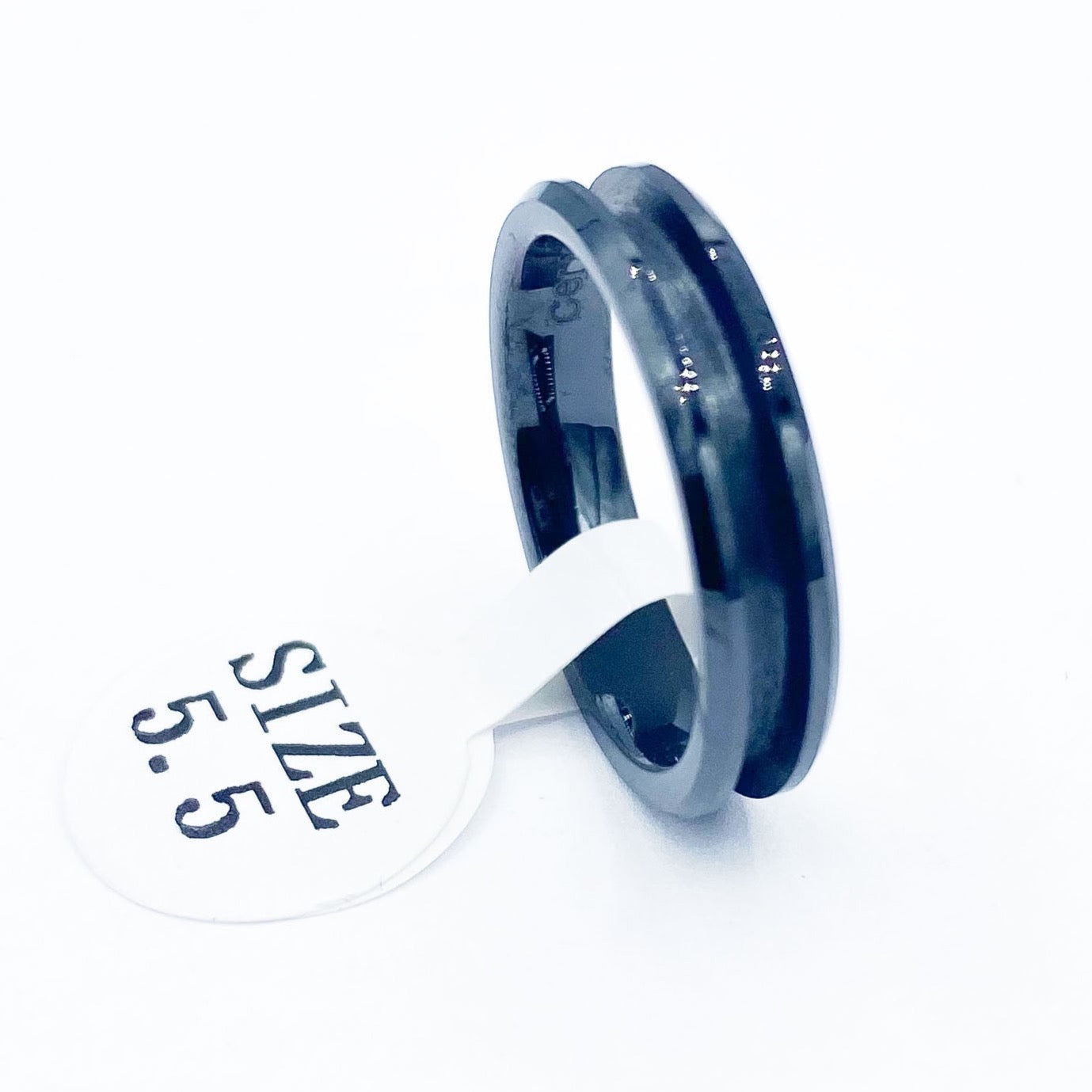 Black ceramic ring blank
Great finish, fantastic price, will buy again
I love these ring blanks
these black ceramic ring blanks are one of my all time favorite materials to work with and to wear. i always try to sell customers on a ceramic ring band.
Hi Flavius, there was a problem with the way you entered your address. We've made the correction and we will resend it today.
Black Ceramic Ring Blank
I love these ring blanks!