Regular price
$20.00 USD
Sale price
$14.99 USD
Unit price
per
Sale
Sold out
High-quality tungsten. Hammered tungsten gives the inlay lip a unique patterned texture that will really make your ring stand out! Rings are available in 8mm, 6mm, and 4mm widths.

The channel on the 8 mm ring blanks is 1 mm deep and 4 mm wide.  Our 6 mm-wide rings have a channel that is 1 mm deep and 3 mm wide.  Our 4mm-wide rings' channel is 1 mm deep and 1.9 mm wide.

Note: Ring blank may have the size and/or material type laser-engraved on the interior.
Share
View full details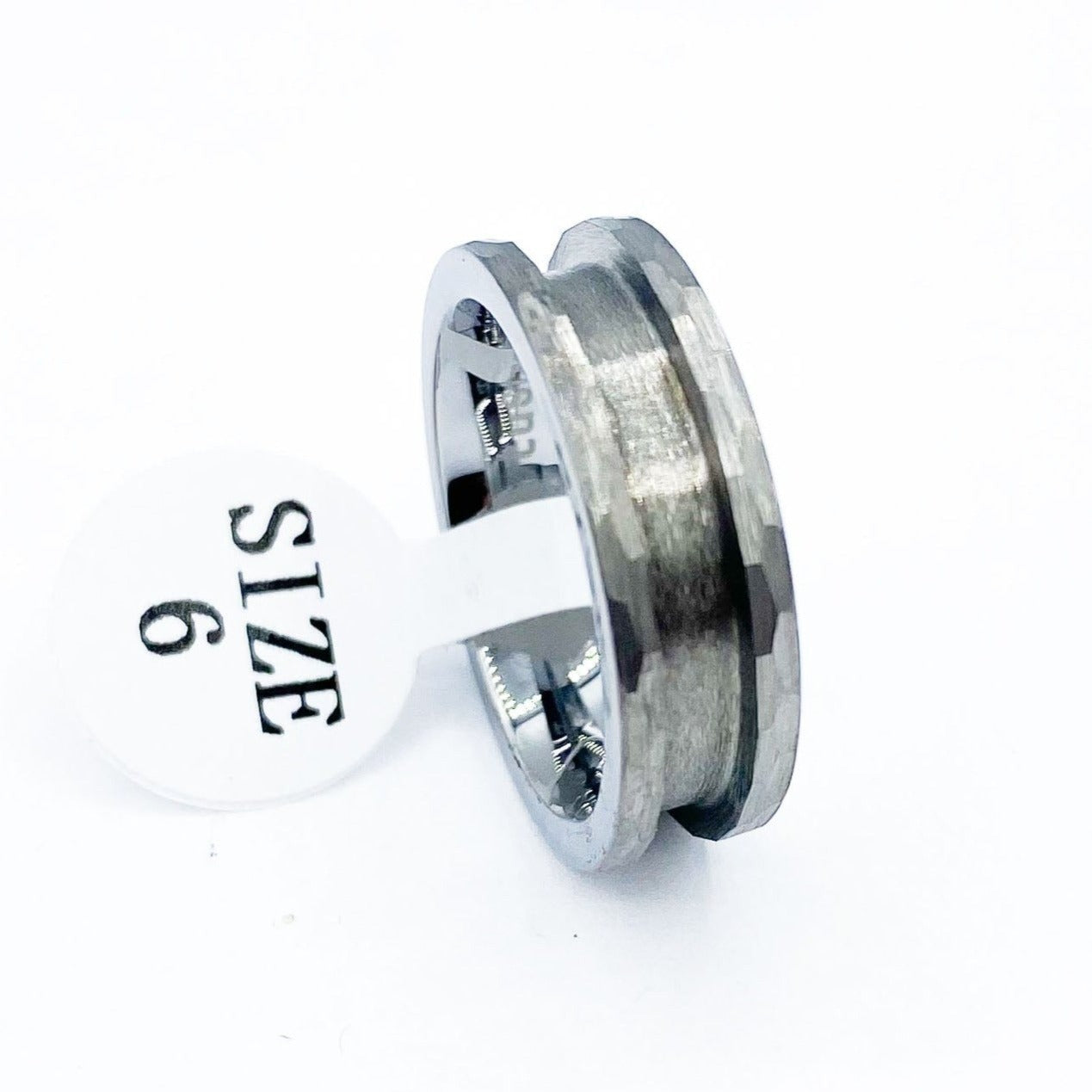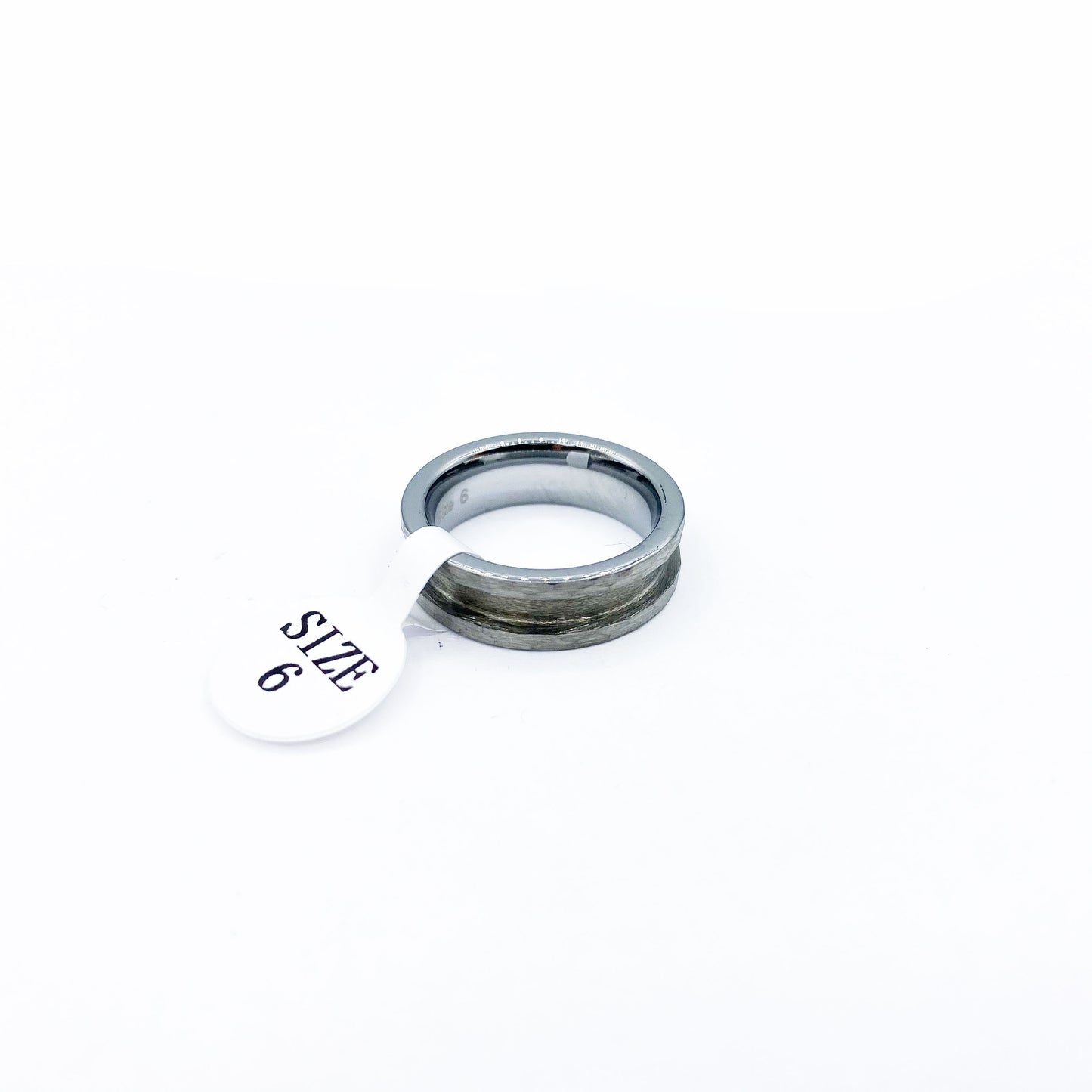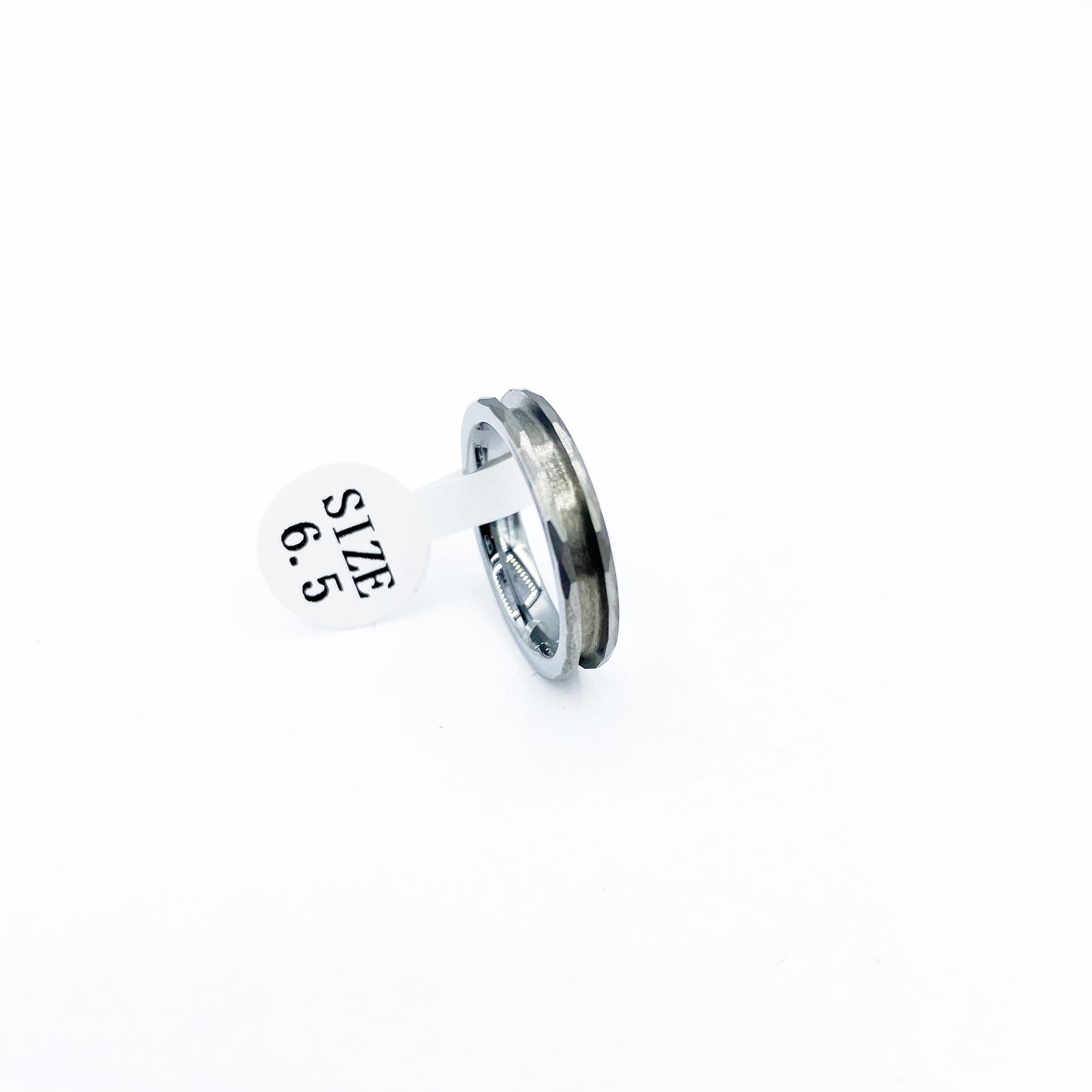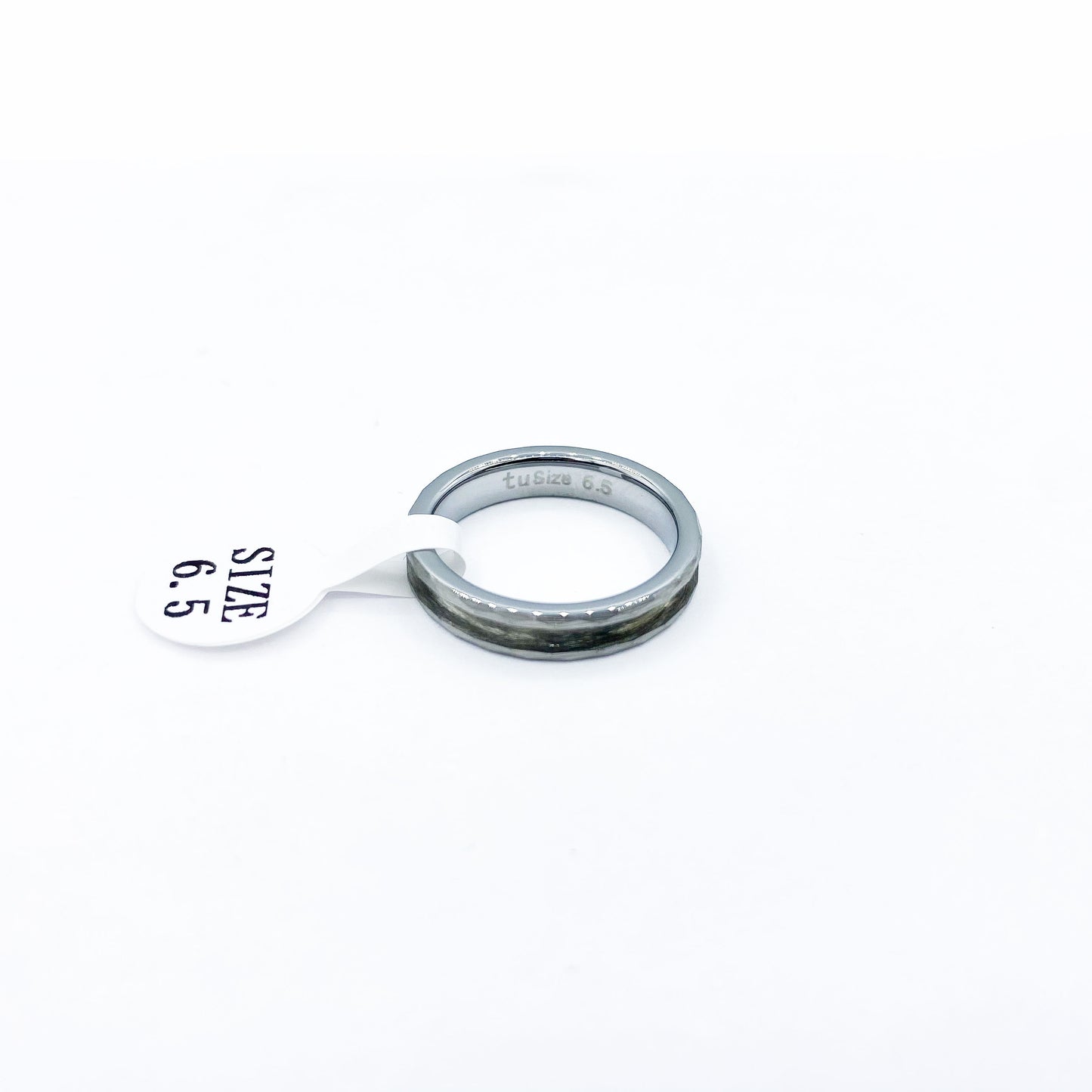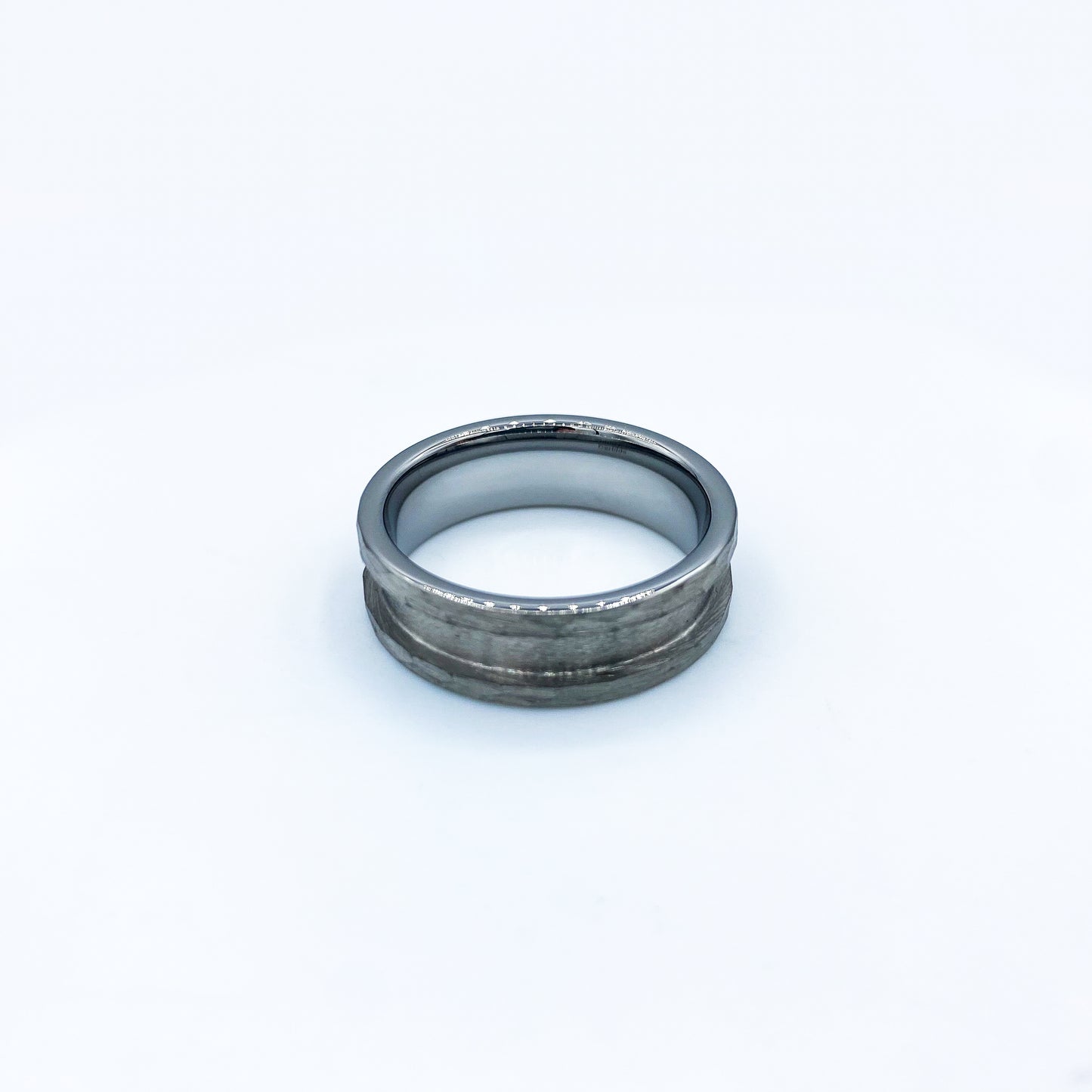 Great design!
My favorite pattern for tungsten. It looks sharp and rugged. Makes for an awesome ring when finished. I recommend this one if you like something a little outside the typical beveled edge ring.
Amazing quality
I was surprised by how brilliantly the edges catch the light, it paired perfectly with cubic zirconia. One thing, though, don't force a ring on to a finger you didn't size it for. My client had to get hers cut off the day she got it.
Hammered Tungsten Ring Blank
This is my favorite style of ring blank. I love the look.
it's different
While it may look a lot better in the end, it's really difficult to shape and polish while keeping the ridges. I hand sand down each of my rings and this one is really tedious to go edge to edge trying to keep that pattern in the metal.
once it all is said and done it looks amazing. I get a lot of interest in these types of rings it just takes 3 or more hours per ring for a good, finished product
Thank you for leaving a review, Bob. Hammered Tungsten is a tricky material type to work with, but like you mentioned, the outcome is so worth it! ~Sarah
Hammered tungsten blank
By far one of the best looking ring blanks available from the website.
Thank you Patrick! We're glad you liked the Hammered Tungsten blank, it's such a unique look! ~Sarah