Regular price
Sale price
$3.99 USD
Unit price
per
Sale
Sold out
Premium plastic vials with screw top.  The same vials we use with our glow powders we sell and the same ones our ring makers use to mix their powders!  Now with a bulk purchase option! Buy for as little as 30 cents each.
Very useful for mixing ring inlay materials or storing powders or fragments you would like to encapsulate. Commonly used in our products for pigment and glow powder.
5mL per vial
Share
View full details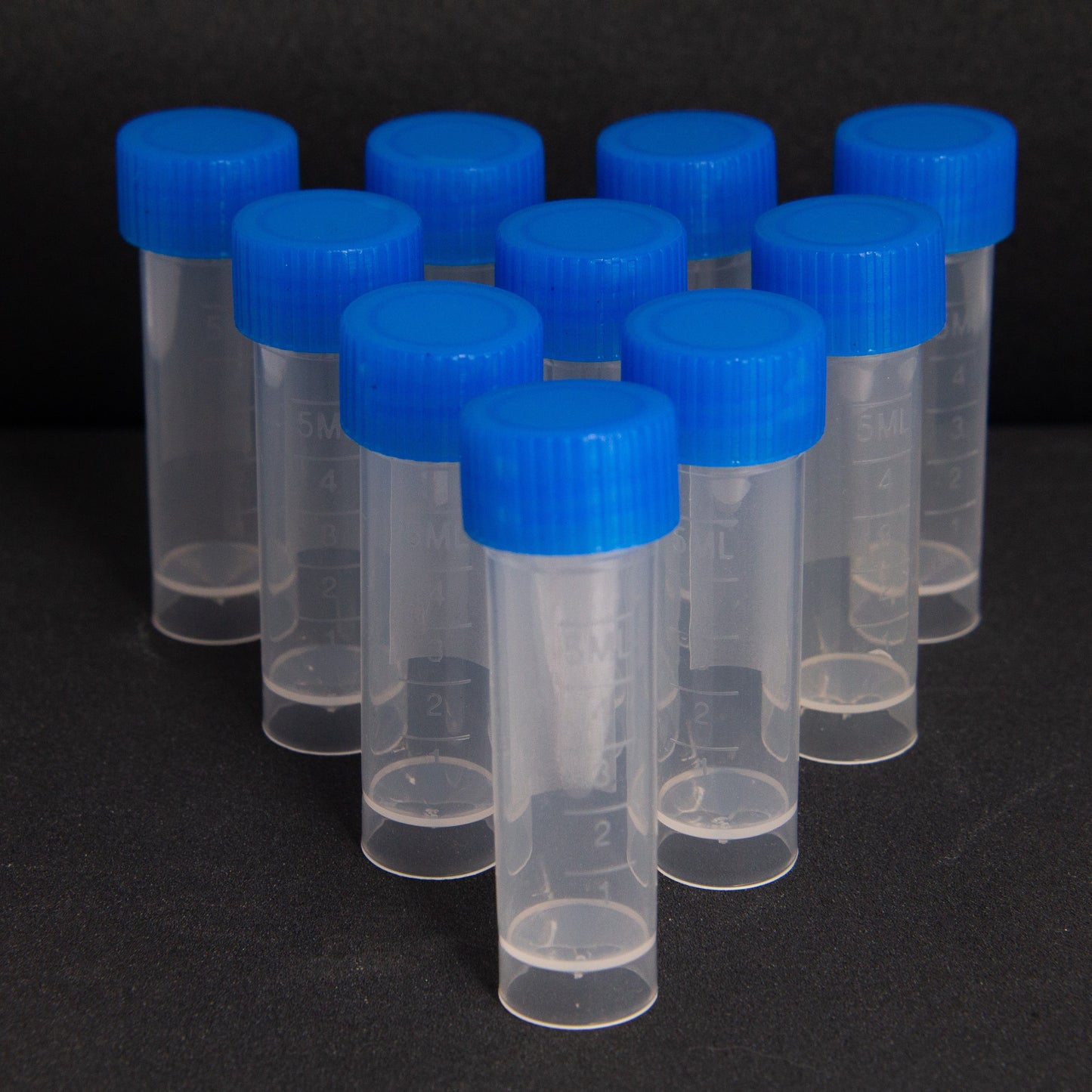 Very nice for storing and mixing colors
These are nice and lightweight storage and mixing bottles. My only wish, was that the tops could be replaceable with small holes(like salt and pepper shakers) to more accurately pour out small bits of powder rather than the clumps that come out.
Great plastic vials
Perfect for all my glow powder mixtures
Thanks for the review, Arlen! It's always handy to have extra vials around! Enjoy creating your glow mixtures! ~Sarah
Invaluable for starting out.
Having clean vials to mix pigments in is invaluable. We mix up a batch of something and then use a label printer to stick a label on it. If we run out, we either make more of the same thing or clean it out and put the vial back in inventory. Having a set of clean vials ready at any time means we can mix up a new blend at any time. Eventually, I imagine we'll have used enough pigments that we can just re-use the same vials indefinitely, but having a couple dozen on hand right at the start is absolutely worth the money.
plastic vials
they come in handy because i always seem to mix up toomuchbglow powder and pigment so i save the extra in a spare vial
Thank you for the review, Bill. Extra plastic vials are always great to have on hand! ~Sarah