Regular price
$30.00 USD
Sale price
$24.99 USD
Unit price
per
Sale
Sold out
CA Glue is essential for any ring maker. CA glue is a super glue to solidify your inlay materials in the ring blank. This pack will give you everything you need to effectively make rings including all of our CA Glue consistencies and our Accelerator and Debonder. The perfect CA pack for every ring making project.

Our Astro Tech CA Glue 5 Pack includes:

Super Thin CA Glue (20 g)
Medium CA Glue (20 g)
Thick CA Glue (20 g)
CA Glue Debonder (28 g)
CA Glue Accelerator (56 g)
Note to our International Customers:   If we are shipping liquids (like glue) to you outside of the USA, Canada, or the UK, we recommend choosing our "UPS" shipping option at checkout.  The shipping will cost a little more, but many international postal services won't accept liquids from another country.  "UPS" does generally arrive very quickly, around 3-4 days almost anywhere in the world, so you will also get your package faster!  If you are confident that you will be able to get liquids past your Customs inspections through the postal service, you can choose USPS as your shipping.  Thank you for your understanding!
Share
View full details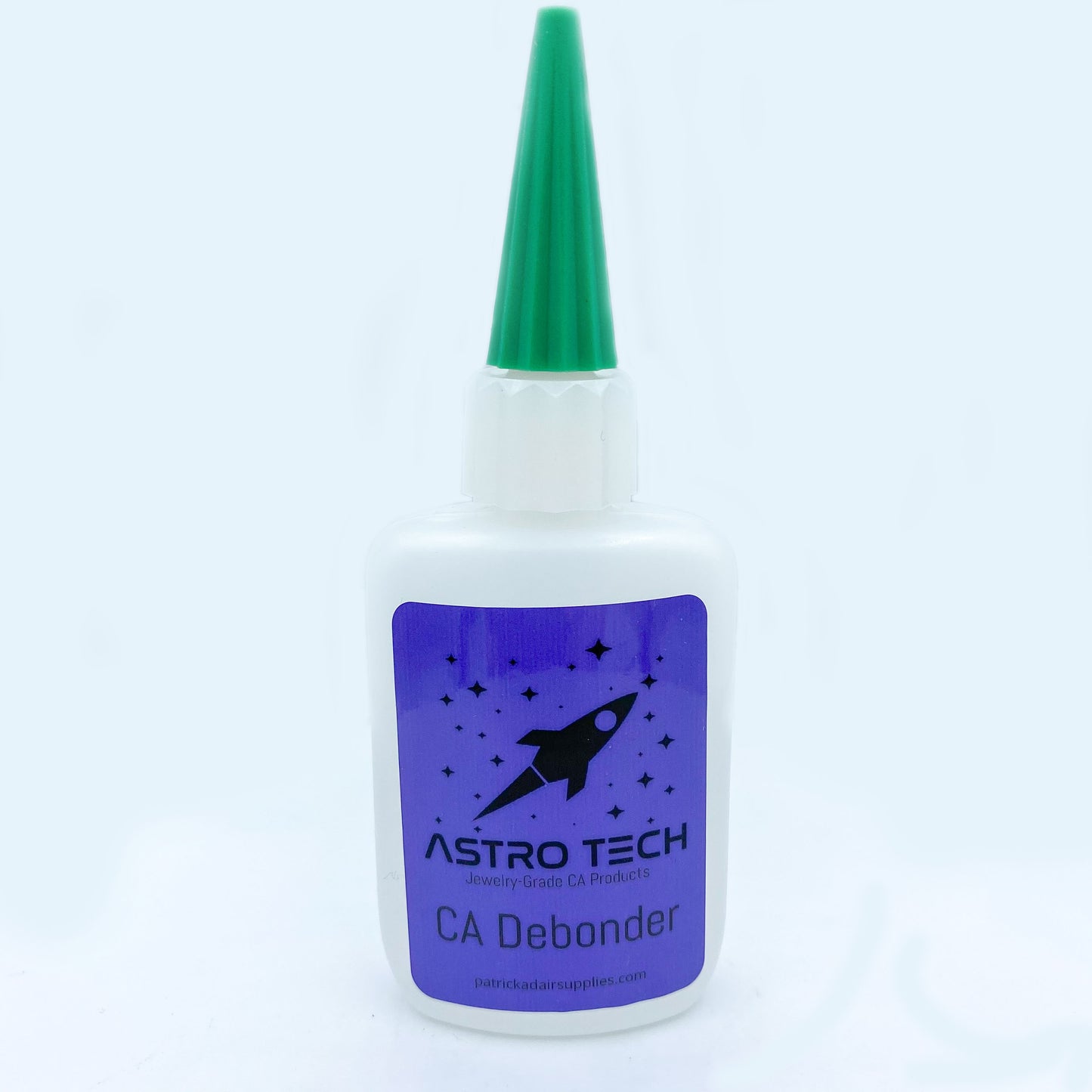 Pack is great, used each of the bottles and all were super useful.
You will be glad you purchased
After you get this set, you'll understand why it's worth every penny. A game changer for me when I bought because being a ring maker, I had no idea the level of success could be achieved by the varying thickness of the CA glue.
Strong glue and I love the super thin
The glue works great especially the super thin which is like water and soaks into the glow powder really well
Astro Tech CA Glue Essentials 5 Pack
Astro tech glue
Really easy to work with and the amounts are lasting longer than initially anticipated. Very happy with this purchase.