Regular price
$129.99 USD
Regular price
$186.00 USD
Sale price
$129.99 USD
Unit price
per
Sale
Sold out
The "Deluxe Starter Kit" is the perfect way to get started making your own beautiful, custom Glowstone rings.  This kit is a big step up from the "Essentials Starter Kit" because it comes with a stainless steel expanding ring mandrel.  You'll be making a worth while investment that pays off in the long run when it's much easier to make each ring!  With this kit you'll get all the materials and instructions you need to start ring-making for an awesome value!  

Everything Included
Our goal was to make a kit that comes with every material you need to make a ring in one purchase.  The Deluxe kit includes an expanding ring mandrel, ring blanks, glow powder, glues, tools, color pigments, opal, inlay materials, and more.  If you've never made a ring before, this is the kit for you!
Value
The savings in this bundle make it absolutely worth it. You save 30% on all of these supplies to help you create the most beautiful and stunning custom rings. We want to make it an easy choice for you to try this new hobby! 
Training
Included with the Deluxe Starter Kit is the Ultimate Ring Making PDF Guide.  It will have you covered whether you have a lathe or not!  Plus we have an entire YouTube channel dedicated to step-by-step ring making videos!  Check out Patrick Adair Supplies on YouTube for all our tutorials. 
What's Inside?
The Ultimate Ring Making PDF Guide (emailed after purchase)
Stainless Steel Expanding Ring Mandrel (pick your size)
The Kaiju Ring Kit 

Black Ceramic Ring Blank (pick your size)

Black Emerald Opal

Green Glow Powder

Obsidian Color Pigment
Plus!
Tungsten Ring Blank (pick your size)
White Ceramic Ring Blank (pick your size)
Black Fire Opal
Ruby Fragments
Mammoth Tooth Fragments
Aqua Glow Powder
White Glow Powder
Granny Smith Color Pigment
Shiny White Color Pigment
Our Astro Tech CA Glue Essentials 5 Pack

Super Thin CA Glue
Medium CA Glue
Thick CA Glue
CA Accelerator
CA Debonder

50 Glue Tips
Two Ring Polish Levels

Step 1 Rough
Step 2 Medium

Medium Diamond Polishing Paste (Step 3)
Five Mixing Vials
Five 5ml Storage Containers
Share
View full details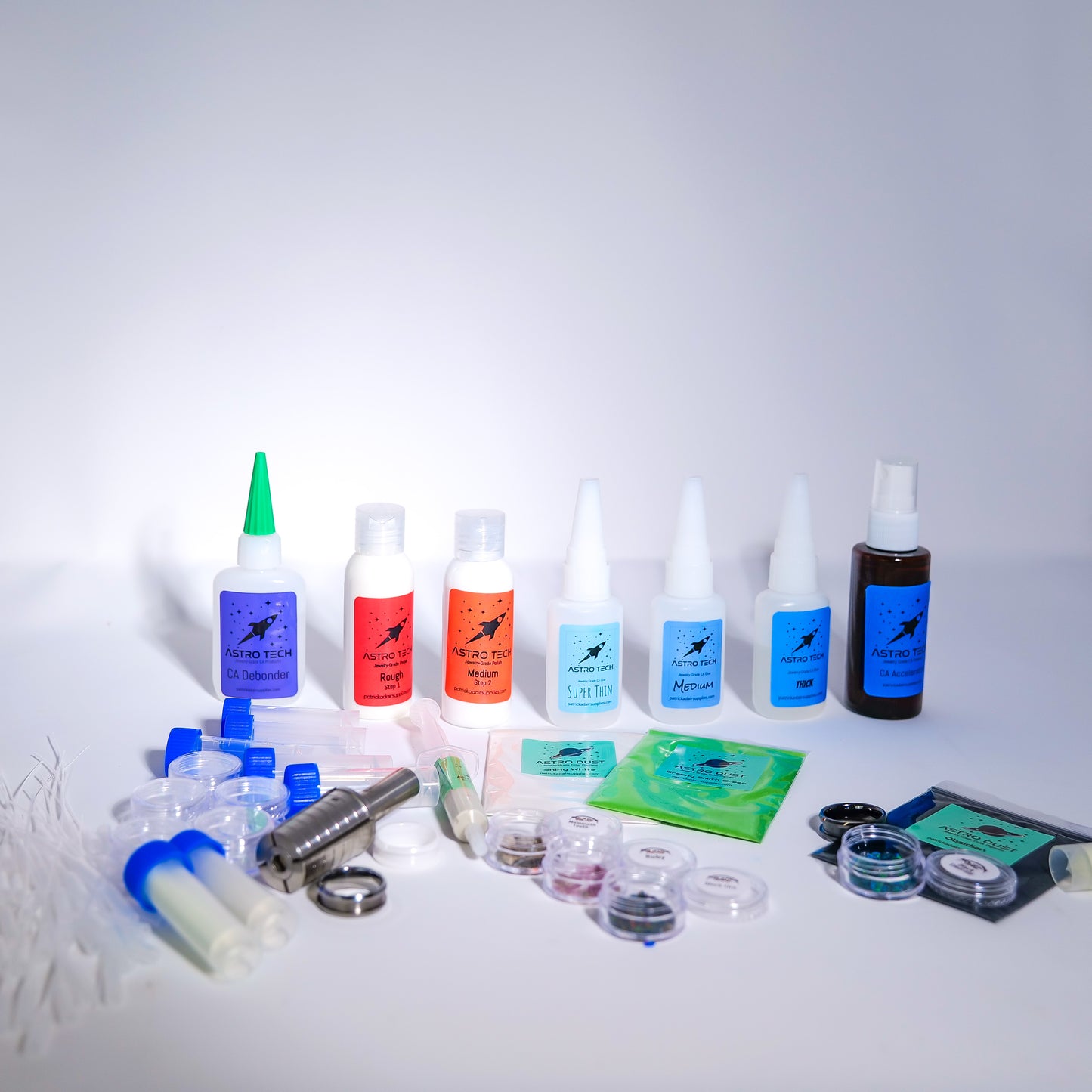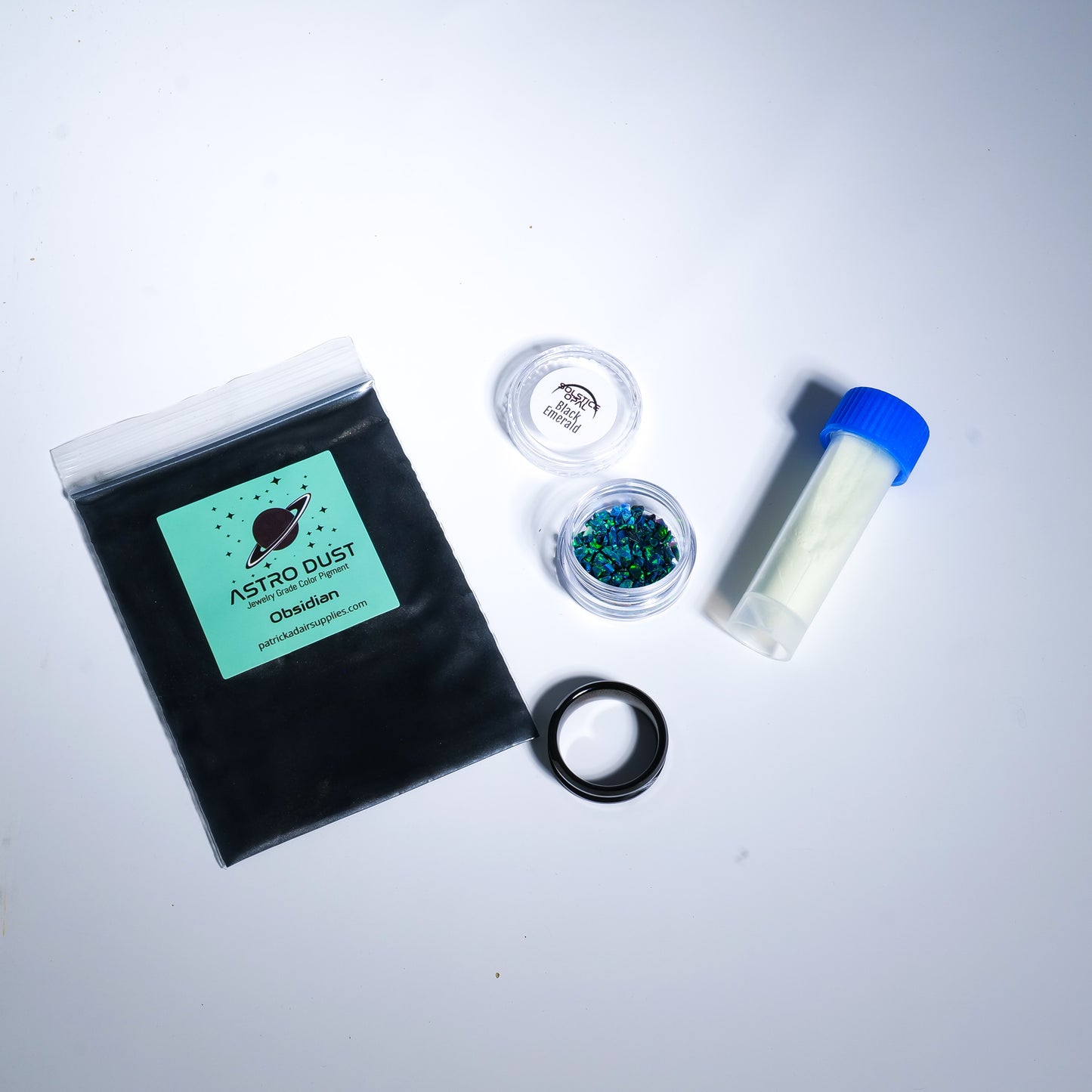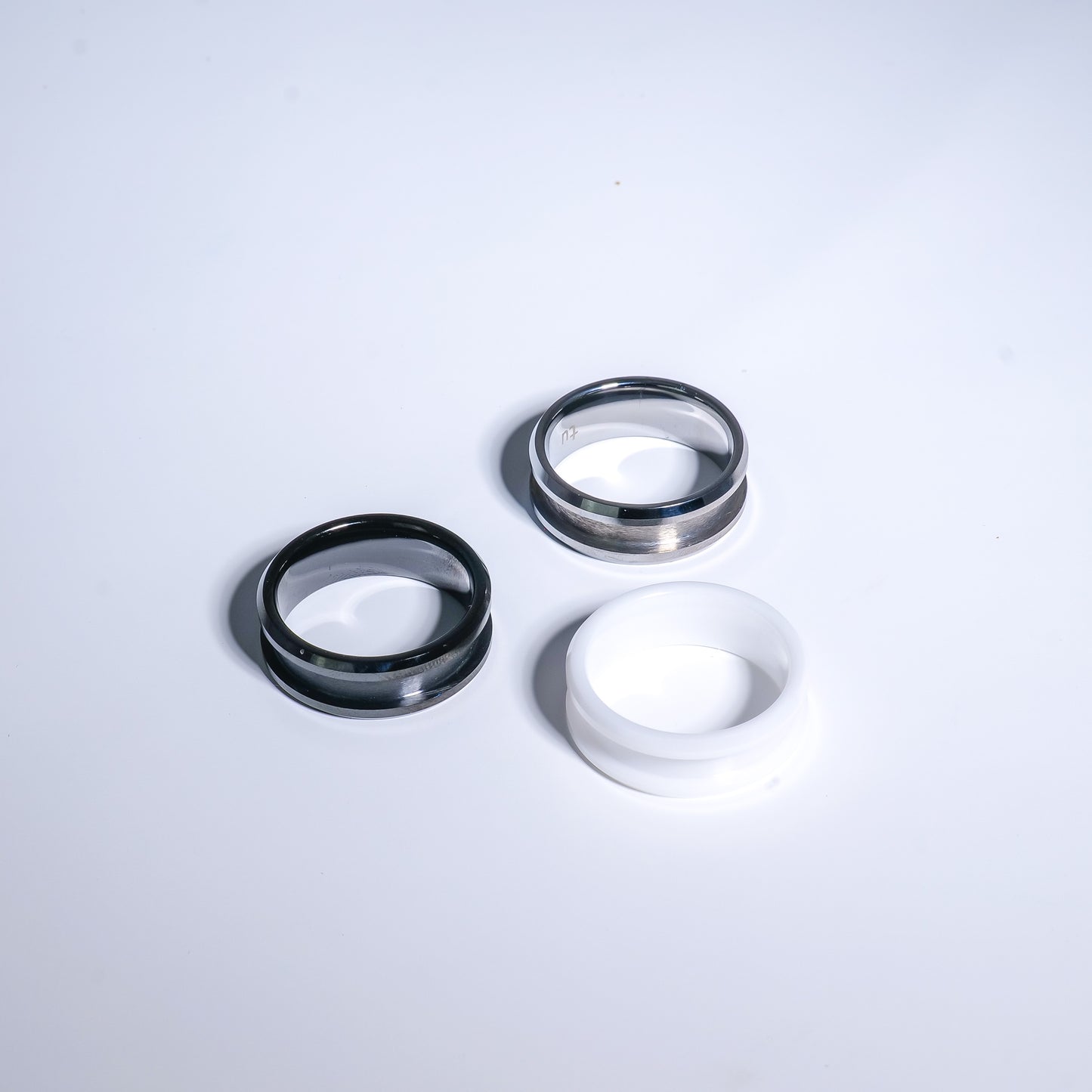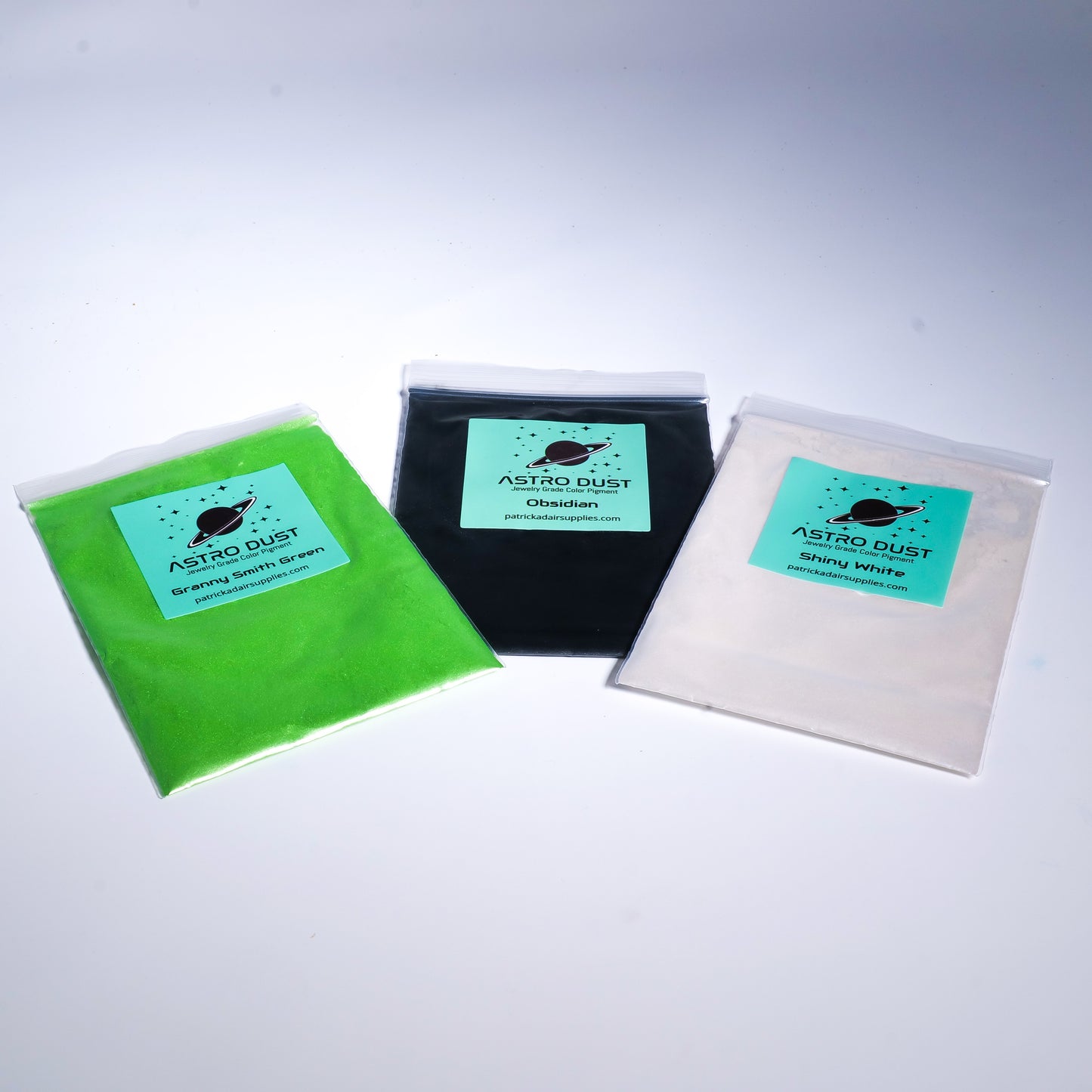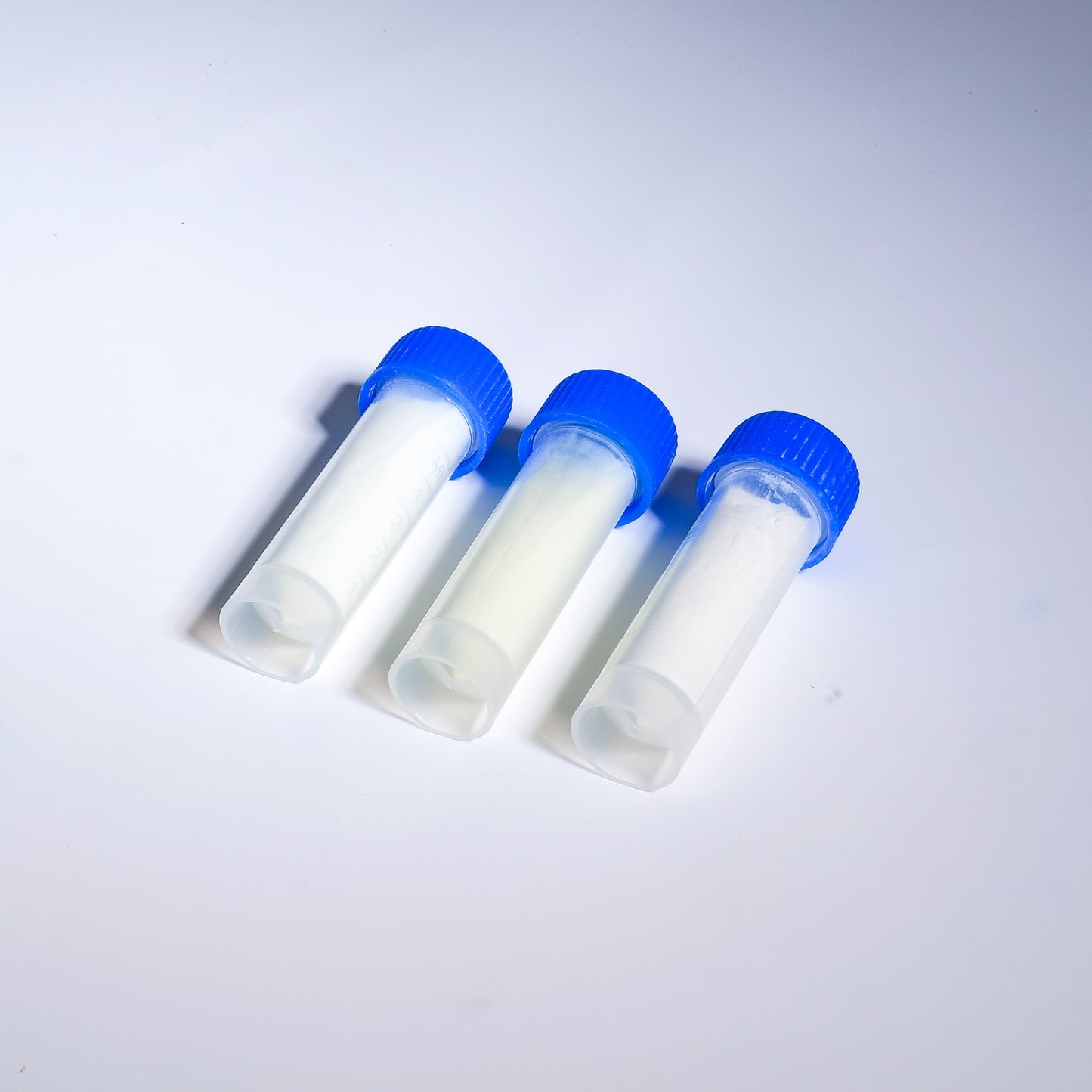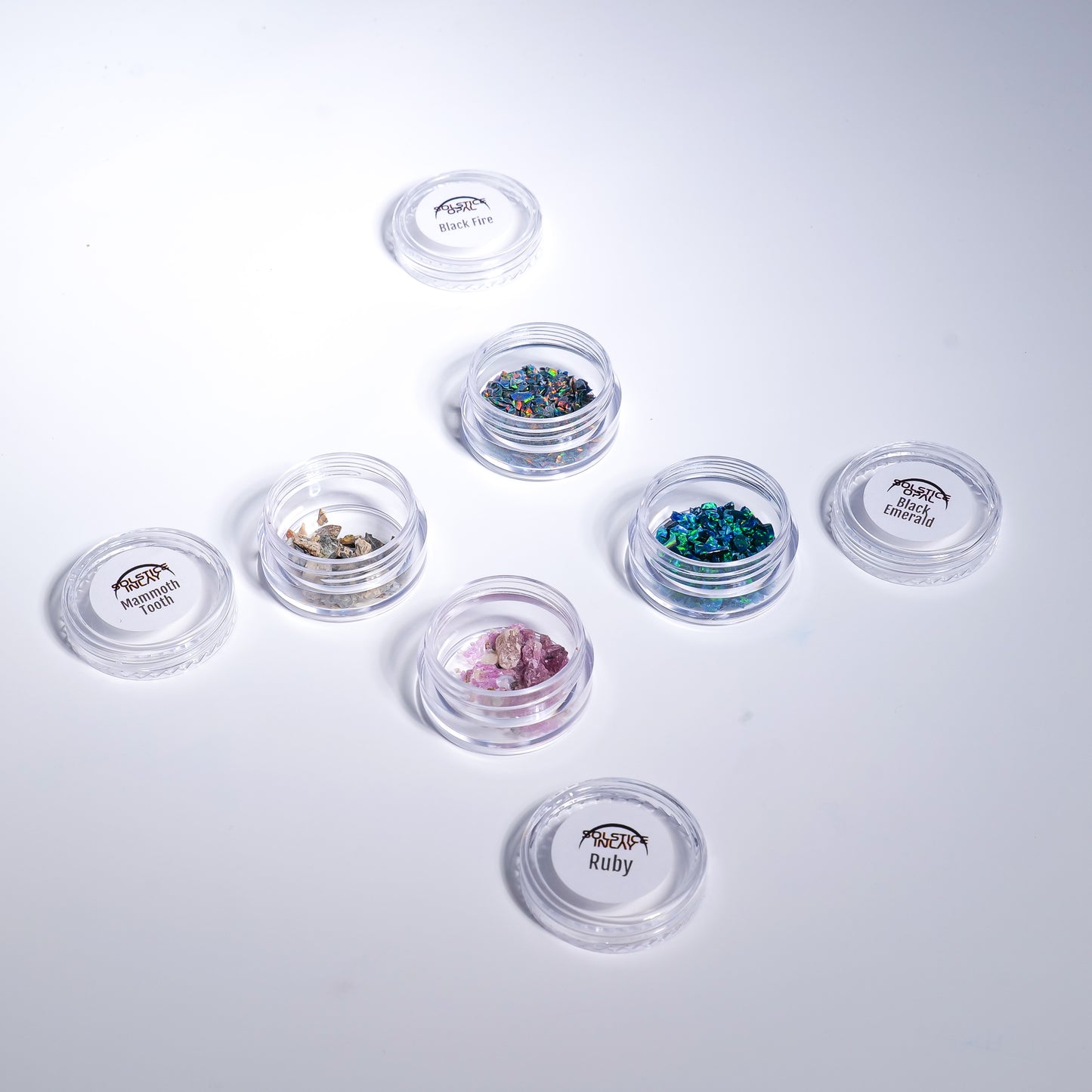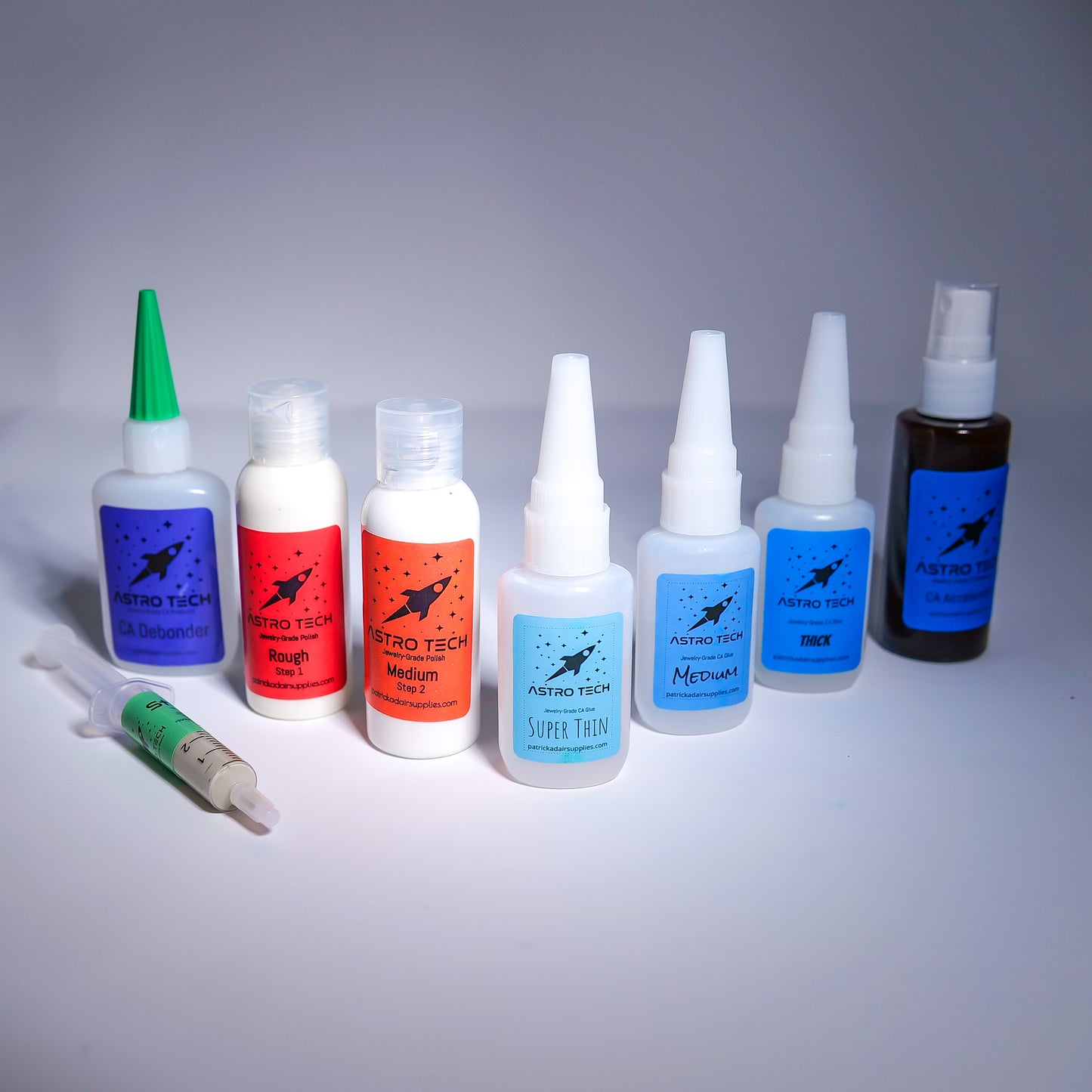 Love it
Can't say I have any complaints. I don't know a lot about the ring making business just yet, but it was awesome for what I'm doing with rings I was most happy about the ring mandrel . No more wooden dowels.
Outstanding!
The deluxe kit was as advertised. The materials were top quality. I enjoyed the process of making my own rings.
Everything you need to start making Rings
The Deluxe Starter Kit has everything needed to start making pens. The package came in a few days and I was able to make my first ring. The one observation I made was the glue bottles were filled up about half way only. Not sure if that is the norm, but other than that I was very please with the kit. You get quiet a few items for the price.
Thanks for the review, Carlos! Due to similar customer feedback, we asked our supplier to use a bottle size that corresponded to the amount of liquid inside, and we were told the airspace is needed for dispensing when the bottle is squeezed. The larger bottles also allow the wording on the labels to be larger. Our glue is sold by weight, not volume, and you can be assured that you are getting the full 20g advertised on our website. Enjoy creating with your new supplies! ~Sarah
Good
Most of the stuff is very usable for someone starting out. The ring mandrel only fits in a lathe in which if you have a flex shaft you cannot use it so therefore it is only useful if you have a lathe and not everyone who starting out own or can afford the lathe since they run $600 and up. I was surprised to see that the glue bottles were only filled halfway. I kind of wondered what was up with that. All in all the product is very good. The stones are beautiful and the glue works great. Remember to wear gloves. Now if this company had a product that would work as a lathe minus the cutting bit for a reasonable price it would be a hit. All in all the product is very good.