Regular price
Sale price
$7.99 USD
Unit price
per
Sale
Sold out
Emerald is an inlay material that sits towards the center of the translucency scale.  It is less opaque than sapphire and amethyst but not completely transparent.  Emerald provides a beautiful green accent to any ring.  Emerald sits at a 7.5 on the Mohs hardness scale. Crushed emerald is an extravagant and dazzling inlay material for any ring design.
Share
View full details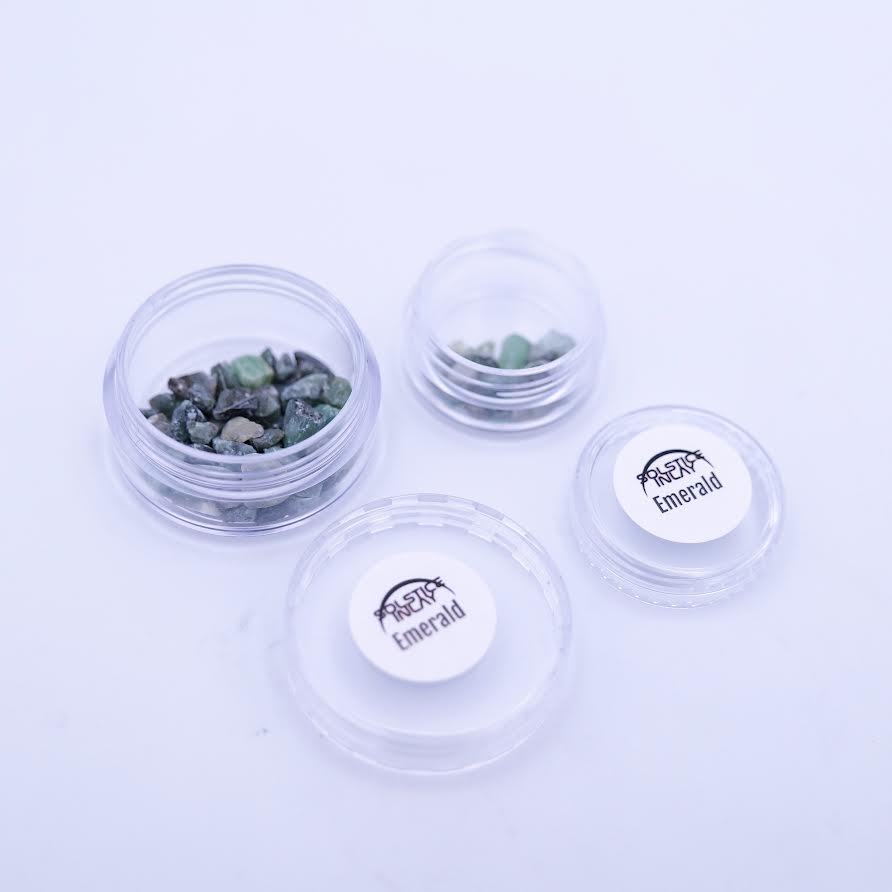 Pretty color
I haven't had a chance to use it yet as this was part of my initial order to stock up on items, but I have plants to make an emerald stone ring on a gold plated blank, so I'm hopeful it will look just as pretty!
Emerald Fragments
Some of the fragments where really nice, the rest were too lightly colored to look decent in any ring, all the fragments were too big to use and will have to be broken down later since I don't possess a rock grinder or breaker.
Emerald Fragments
I quite like the look of the emerald fragments. Even though they are darker and mostly gray(unlike the picture) they have their own use and beauty. However, I just started ring making, in fact, I used the emeralds on the 2nd ring I made(and am still making). When I bought them, I thought that a mix of emerald and obsidian would look interesting in a ring. However, I should have done more research because I didn't give one thought to the hardness of the stone. It has been very difficult to grind the emeralds down, using a Dremel tool, I had to use different attachments than just the sanding rings. If you're going to buy them, be prepared for a bit of a difficult process ahead.
Michael, we're happy to hear you were pleased with the look of the emerald fragments. It's true that different stones will have different hardnesses. Looking at the hardness of stones on a Mohs scale beforehand could help give an idea of what to expect when working with them. Practice makes perfect, though! Thanks for your business and feedback, we appreciate you! ~Sarah
Alan, Thank you so much for taking the time to leave an excellent rating. We really appreciate your business. Please let us know what we can do for you in the future.
Sincerely,
Bunny
Patrick Adair Supplies