Regular price
$24.99 USD
Sale price
$19.99 USD
Unit price
per
Sale
Sold out
These fragments from the Muonionalusta meteorite are perfect for any space enthusiast. The iron-nickel composite provides a lustrous silver highlight to any ring while also adding the sentimental value that the ring houses a piece of cosmic history. Meteorite has a range of 6-7 on the Mohs hardness scale.
With such a large piece of meteorite, you can also keep the chunk for other uses like a necklace, beads, or to display!  They will often be odd-shaped since these are the scraps from our ring makers.
Now offered in five sizes! Choose a chunk with a minimum weight of 20, 40, 60, 80, or 100 grams. 

If you let us know your intended purpose (break up for inlay, make shavings, or keep whole) it will help us choose your piece.
Share
View full details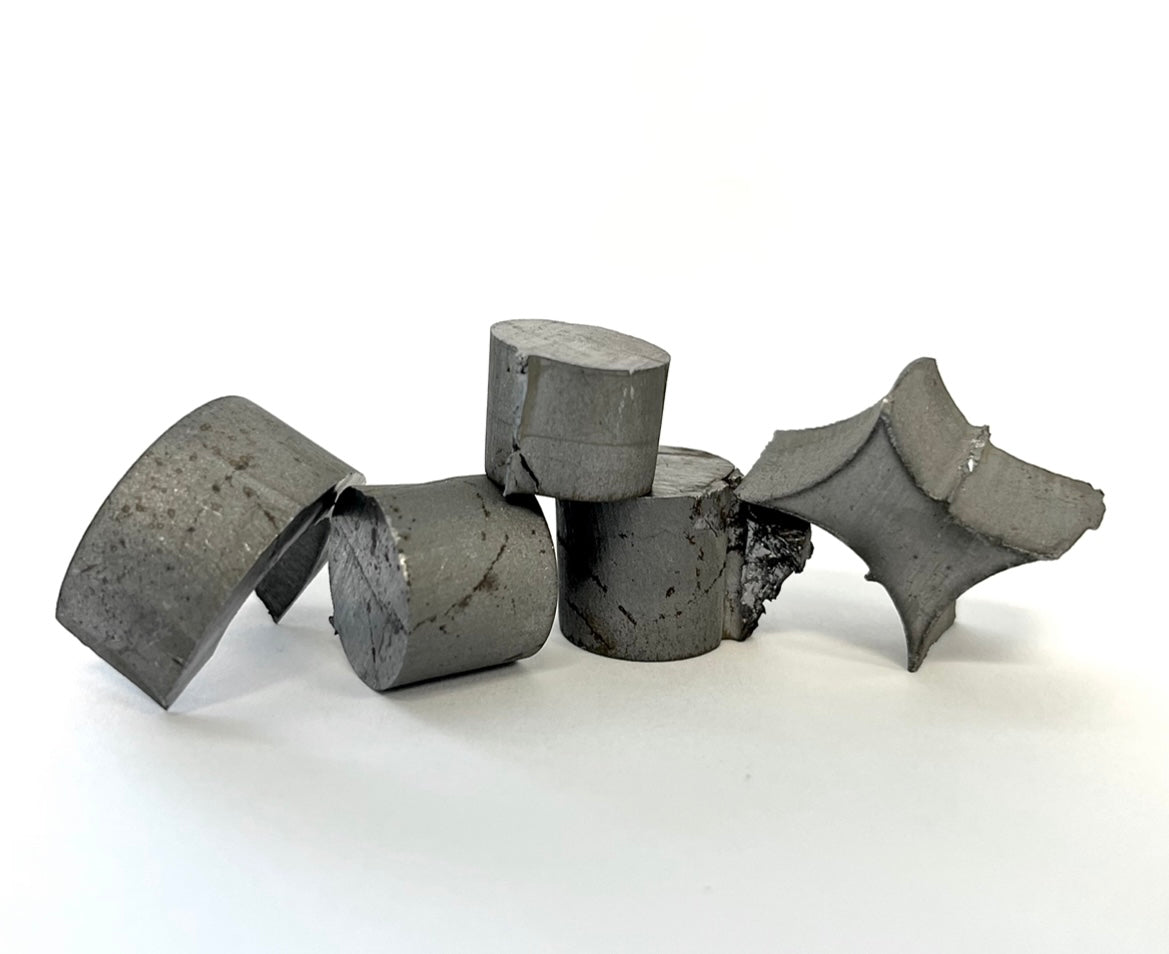 Good product for the price Makes an interesting exotic product
I have ordered the Meteorite chunks 2 times now and plan to do so again and again as long as my rings sell.
The shape of the chunks can be tricky to work with however once you get a plan of action in place it all comes together.
Excellent quality
Like others I found that the process of making shavings was difficult. Then I had the idea of using dry ice bath and a hydraulic press. 7 min and around 9klbs of pressure and I had hundreds of shards, making it much easier to handle.
Thanks for sharing this new idea! We love learning from our friends and being able to give those ideas to other customers.
Great stuff
A little hard to work with, but looks awesome in a ring.
Meteorite Chunk
Need to be able to get meteorite already shaved into small pieces. Went through several drill bits trying to get enough pieces off the chunk to put into a ring channel.
Our manufacturing of meteorite rings has changed in such a way that we no longer produce the shavings as a by-product, and making them ourselves is not cost-effective. Meteorite shavings were one of our most popular products, so it was a difficult decision to discontinue them. We offer our larger meteorite scraps for those who would like to make shavings or use the pieces of this unique material.