Regular price
$30.00 USD
Sale price
$19.99 USD
Unit price
per
Sale
Sold out
This tungsten ring is electroplated with real rose gold and will make your ring stand out in a subtle and beautiful way!  Take extra precautions to avoid sanding the plated surface to ensure a beautiful finish.  The outcome is worth the extra effort!  Rings are available in 8mm and 6mm widths.  

The channel on the 8 mm ring blanks is 1 mm deep and 4 mm wide.  Our 6 mm-wide rings have a channel that is 1 mm deep and 3 mm wide.

Note: Ring blank may have the size and/or material type laser-engraved on the interior.

Share
View full details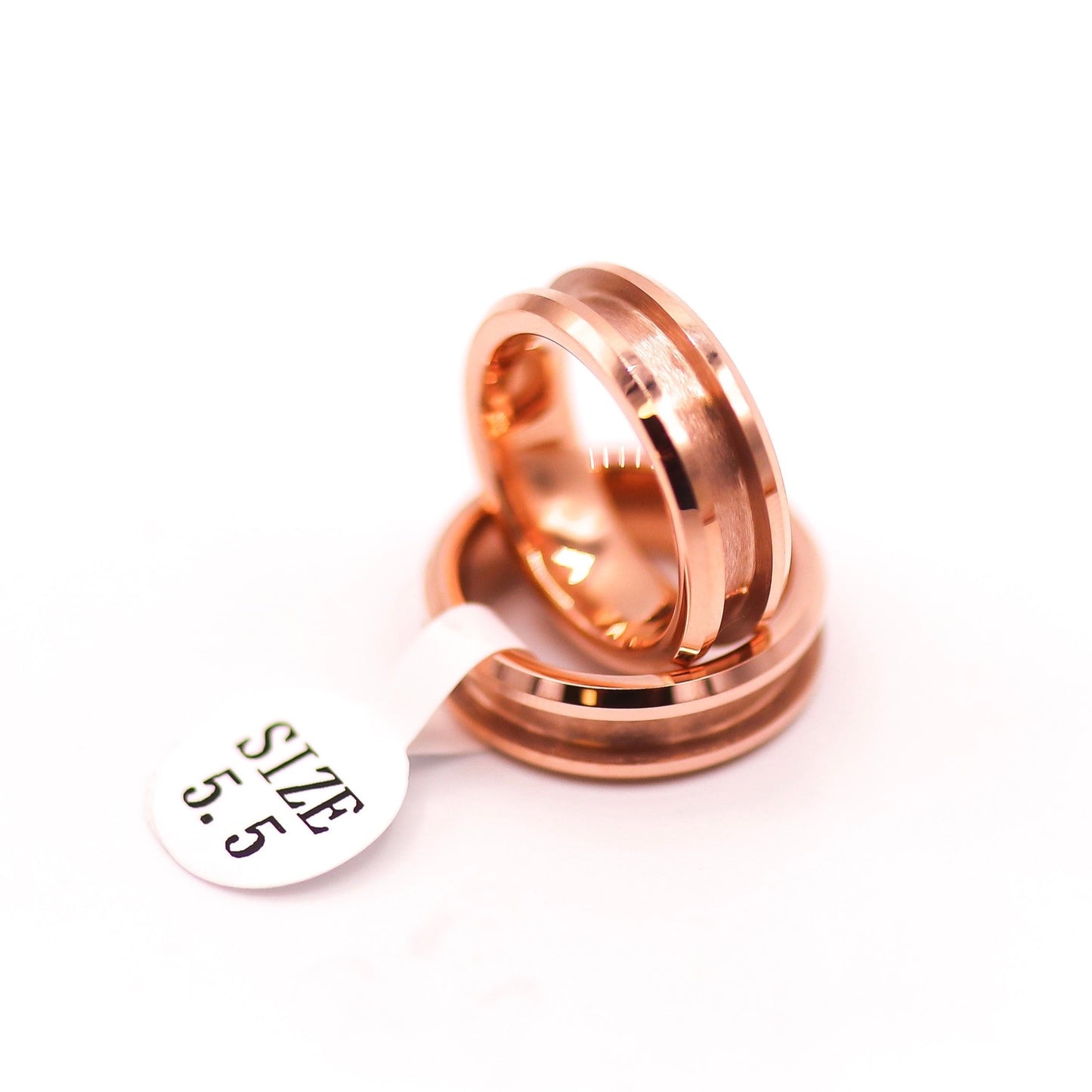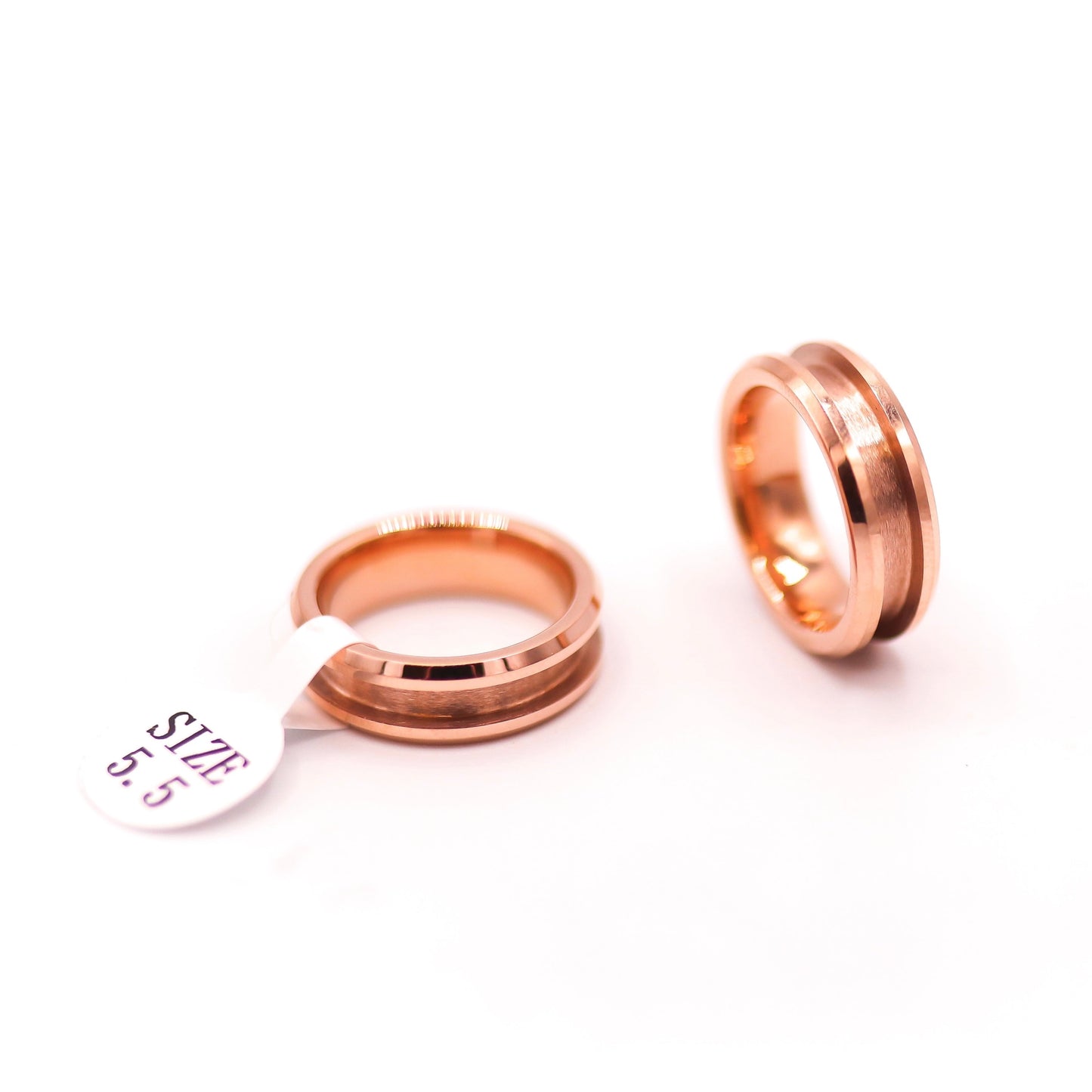 RG PLATED TUNGSTEN
This is my mother-in-law's favorite ring blank. Have used it to make many rings. The color makes a lot of the inlays really pop.
Nice Ring blank that steps it up
Well made ring blank that has a wonderful color. If you purchase one, I'd suggest getting an extra 1 or 2 the first time you work with it. Depending you you process, it will be important to learn how not to scratch the coating.
Really nice, but needs special care
The plating is just that, a plating. Meaning you need to take care to not remove the plating. I wouldn't recommend this for first time makers, as they do require special care.
If you can get these polished without removing the plating, they look absolutely stunning.
Challenging to use
I have a hard time with grinding, sanding, and polishing the enameled and plated ring blanks without taking off the finish. A more detailed video on how to avoid that would be very much appreciated.
Hi Troy. Yes, the plated rings do take a lot of practice but they are worth the effort because they provide such a beautiful and unique color option. We will add your suggestion of a plated blank tutorial into our video list. ~Sarah