Regular price
$8.00 USD
Sale price
$5.99 USD
Unit price
per
Sale
Sold out
Premium Super Thin Viscosity CA glue.  Each bottle contains 20 grams (0.71 oz) of super glue.  CA Glue is the main product we use to add inlay material to Glow Rings.  Super Thin Viscosity is helpful when you are trying to thoroughly saturate all inlay materials, especially color pigments and glow powders.  It also seals porous materials.  If you are getting dry spots with Medium viscosity, Super Thin might be a good way to go!  See our YouTube channel for instructions on how to make a ring! 

Save 20% with our 5-pack compared to buying individually!
Note to our International Customers:   If we are shipping liquids (like glue) to you outside of the USA, Canada, or the UK, we recommend choosing our "UPS" shipping option at checkout.  The shipping will cost a little more, but many international postal services won't accept liquids from another country.  "UPS" does generally arrive very quickly, around 3-4 days almost anywhere in the world, so you will also get your package faster!  If you are confident that you will be able to get liquids past your Customs inspections through the postal service, you can choose USPS as your shipping.  Thank you for your understanding!
Share
View full details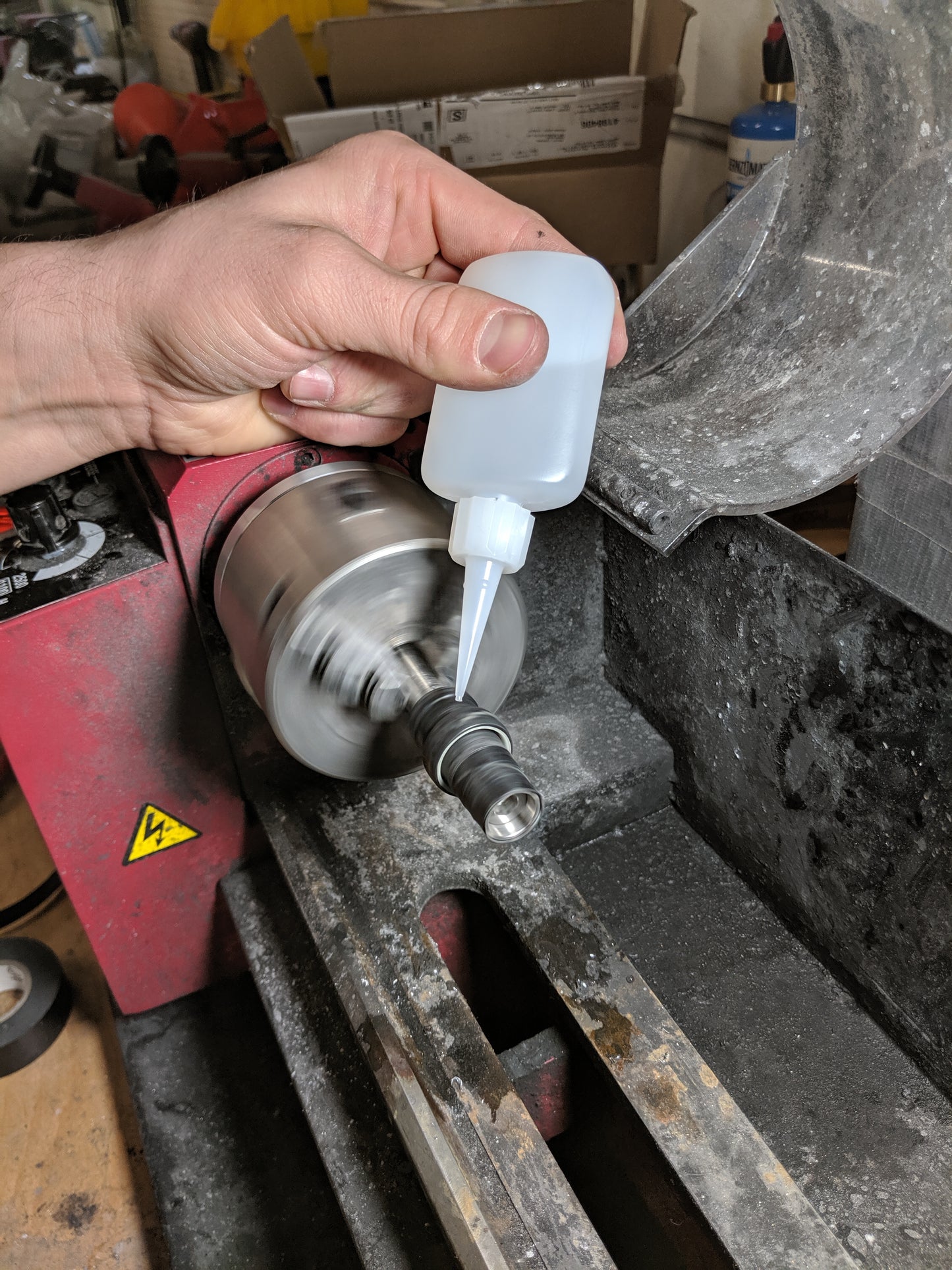 Astro Tech Glue
I do like the glue, it works perfectly. I mostly use the medium and super thin glue. My only issue is that the Medium clue clogs. It would be nice to be able to purchase new replacement lids.
Have you tried our glue tips? They really help with that.
Great product but more information might help
Super thin CA glue is amazingly helpful compared to just working with medium
and high viscosity, but it does react poorly to high amounts of accelerant (to the tune of having to restart a project). I would wonder if a warning of this could be added on as generally your site sells Super Thin CA as a new to you solution to the shortcomings of medium.
Hi Leo! Like anything, practice makes perfect. We have two YouTube channels dedicated to showing people our ringmaking. The Patrick Adair Supplies channel offers in-depth tutorials to help ring makers learn tips and tricks. Thank you for the feedback! ~Sarah
Sticky
Great glue. Works great with ring blanks and Astro Dust. Shipping is always fast with PAS as well!
Thank you, Emily! We work hard to provide quality products and services. ~Sarah
CA Super Thin
I can't say enough good words about Super Thin CA glue. So many applications versus the"regular" thin glue! We ran out for about a week and used the regular thin glue...no comparison... so I ordered THREE bottles!
We love to hear feedback like this, John! Thrilled the Super Thin glue is so successful for you! ~Sarah