Regular price
$30.00 USD
Sale price
$19.99 USD
Unit price
per
Sale
Sold out
High-grade diamond polishing paste for an ultra-fine finish. Diamond paste is commonly used to get a fine shining polish on the hardest of materials including tungsten, sapphire, ruby, etc. 
We offer 5 different micron sizes (micron= .001 mm).  This set comes with a 5 gram syringe of each micron size!
- 30-40 Micron
- 10-20 Micron
- 4-6 Micron
- 0-1 Micron
- 0-.25 Micron
Note: Diamond Polishing Paste is a paste with ultra-fine diamond particles mixed into it. It is designed to be used as a secondary ultra-fine polish after a more general polish has been applied, such as our Astro Tech polish: https://patrickadairsupplies.com/collections/astro-tech-ring-polish/products/3-pack-astro-tech-polish
Diamond polish can also be very helpful in polishing materials that would otherwise have a Mohs hardness level too high for other polishes to affect.  We recommend using it if you are an extreme perfectionist about your ring finishes, or if you are looking for an effective method to polish tungsten, ceramic, or any other hard material.
Share
View full details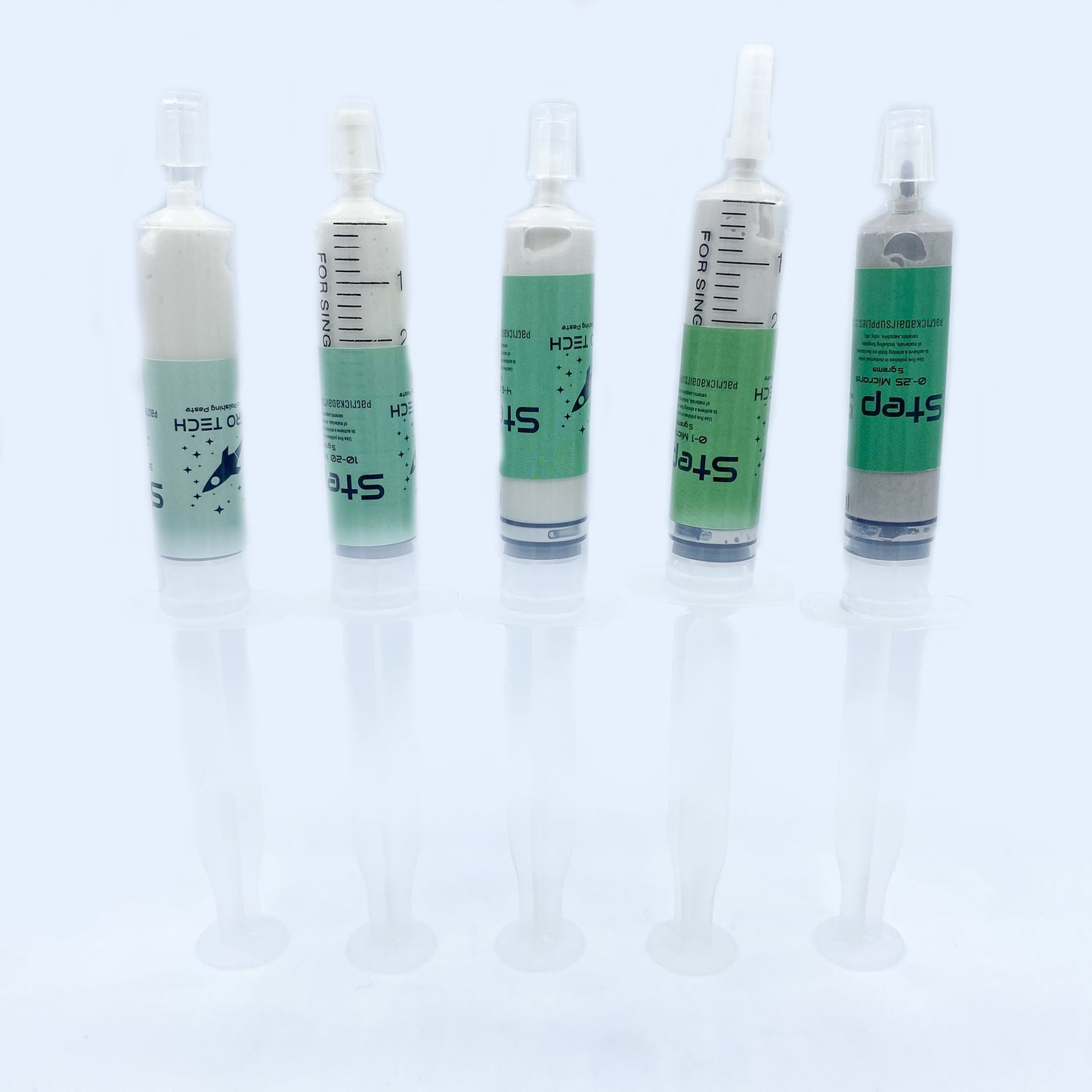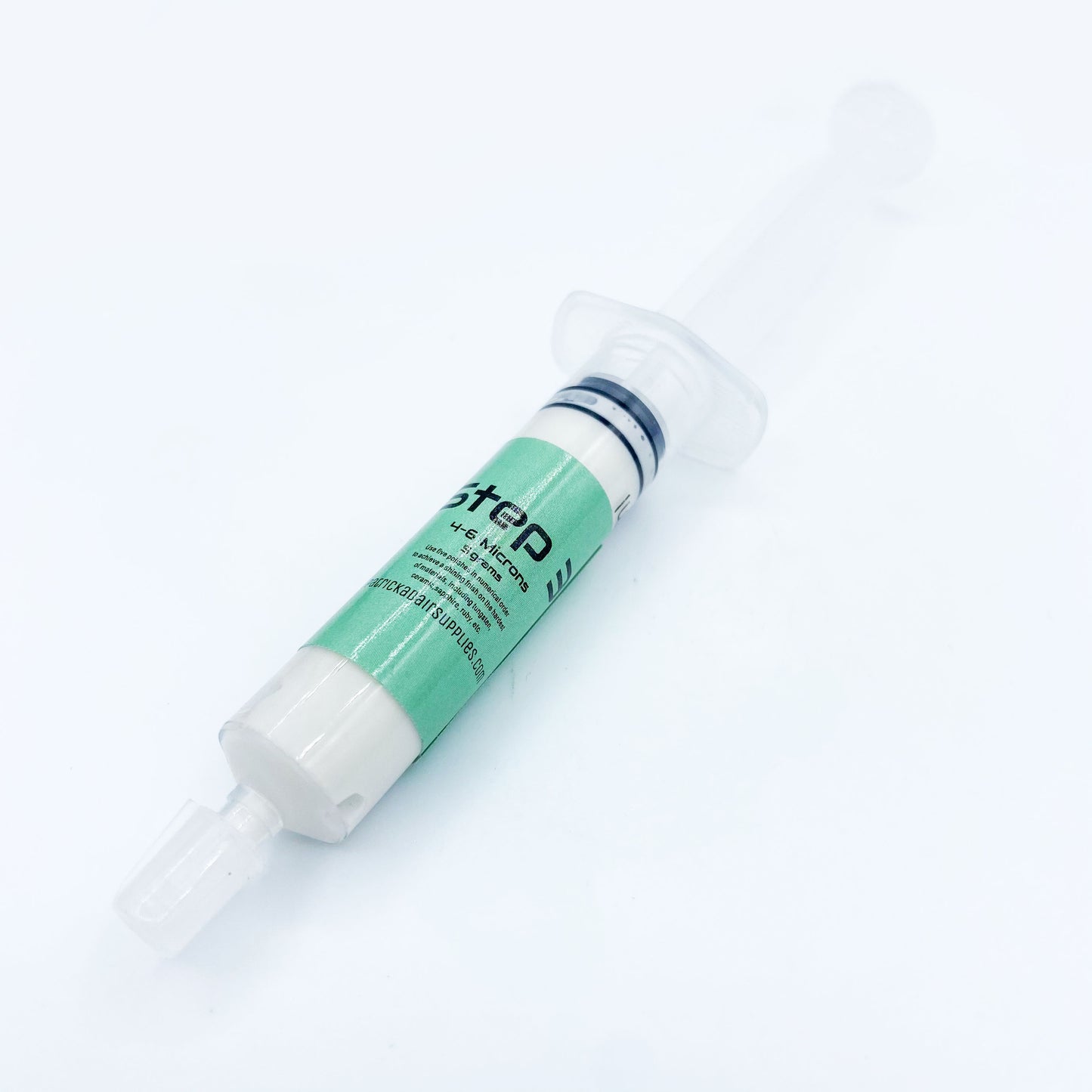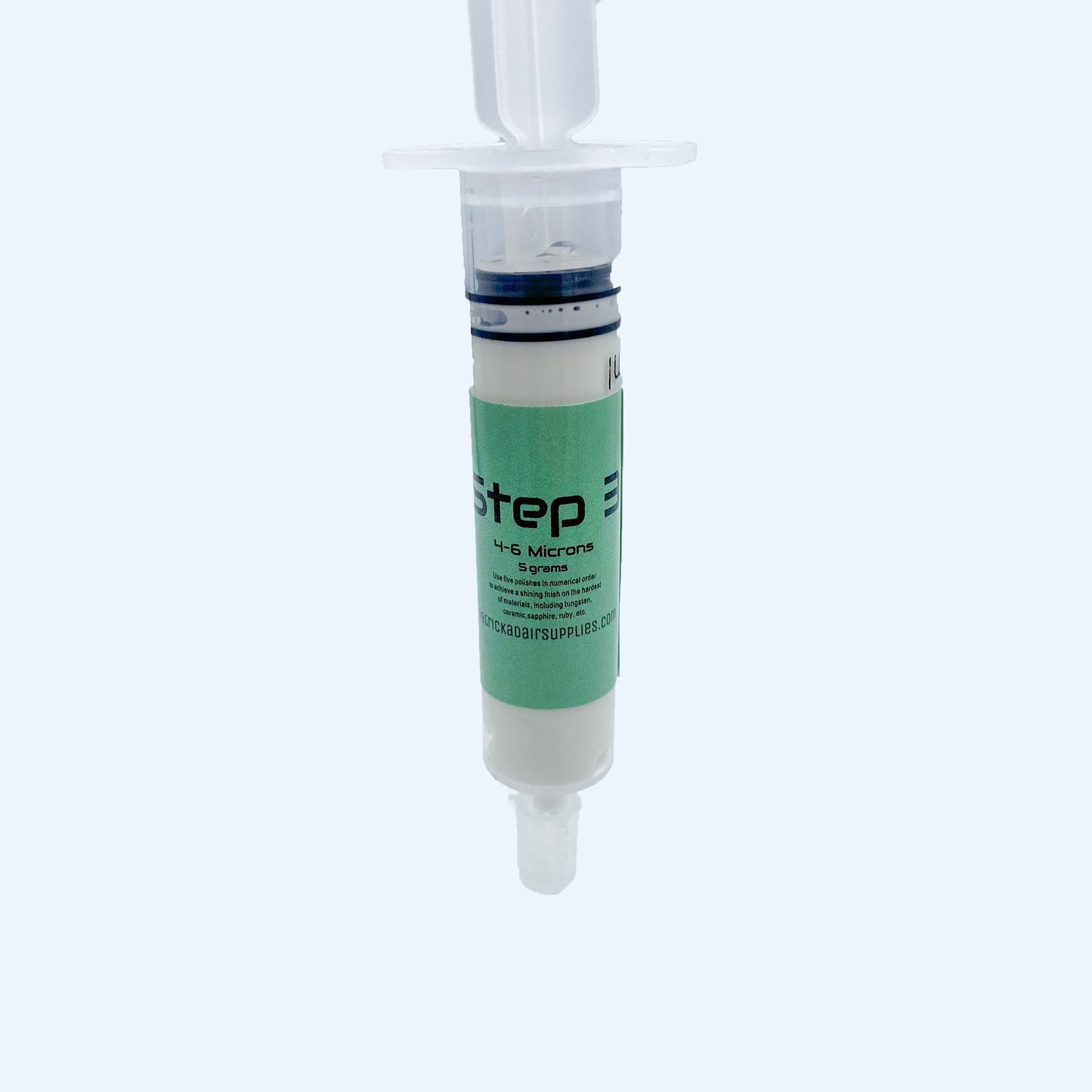 Diamond Polish
I recently purchased the 5 step diamond paste kit. First, I live that they come in syringes, which avoids waste! Lastly, it's a great polish system. You don't always need to go through all the steps, but when you do, you'll get amazing results.
I still use Patrick Adairs Astro Polish for everyday polishing, and the diamond paste to help with polishing out minor scratches, or just to put a great ring in the "over the top" category! I just love the speed and quality of this company.
Diamond Polish is a game changer
I am so impressed with the Diamond Polishing Paste. I used it for the first time the other day and I cannot see a single sanding scratch anywhere on my ring. I even used my phone and took pictures and zoomed in on them. It is awesome. Then I took a ring I made a few weeks ago and polished it after I have been wearing it for a few weeks and the Diamond Polishing Paste made that ring shine even more than it did before. I highly recommend this polishing paste. A little goes a long way. Thanks
We appreciate you leaving a review, DeMaris! Diamond Polishing Paste can truly be a game changer for the finish on a ring. Glad to hear you were satisfied with it! ~Sarah
Diamond Polishing Paste set
Great stuff. Works Great to give a great shine
Perfect
Had high expectations and was still blown away by how well this can polish